55% OFF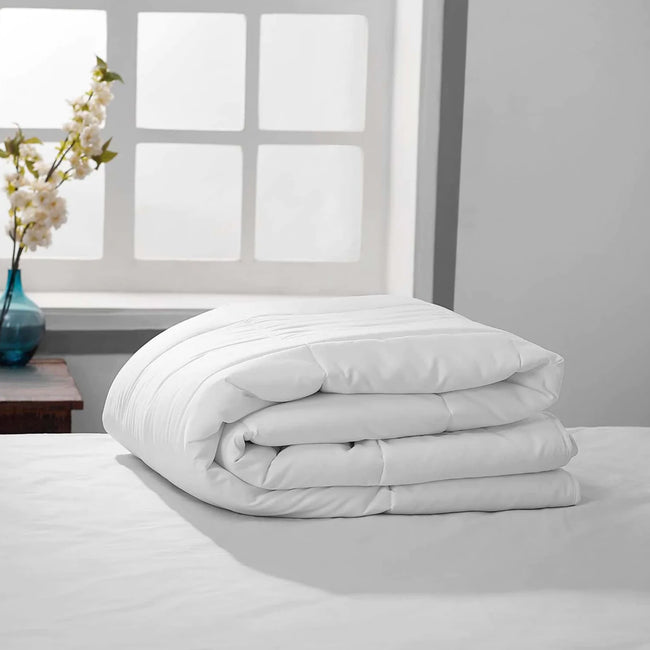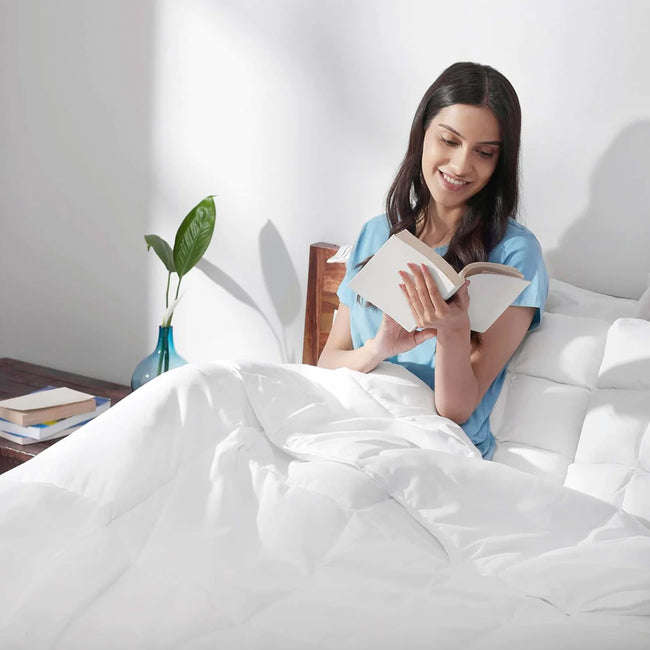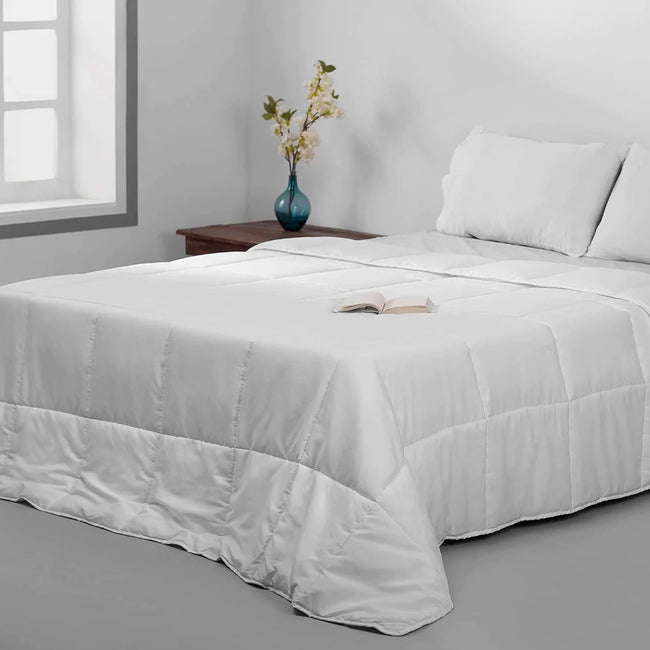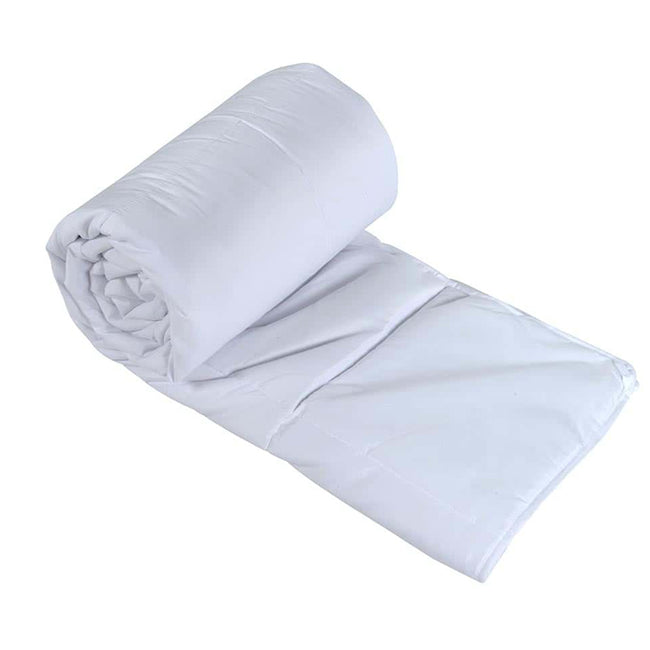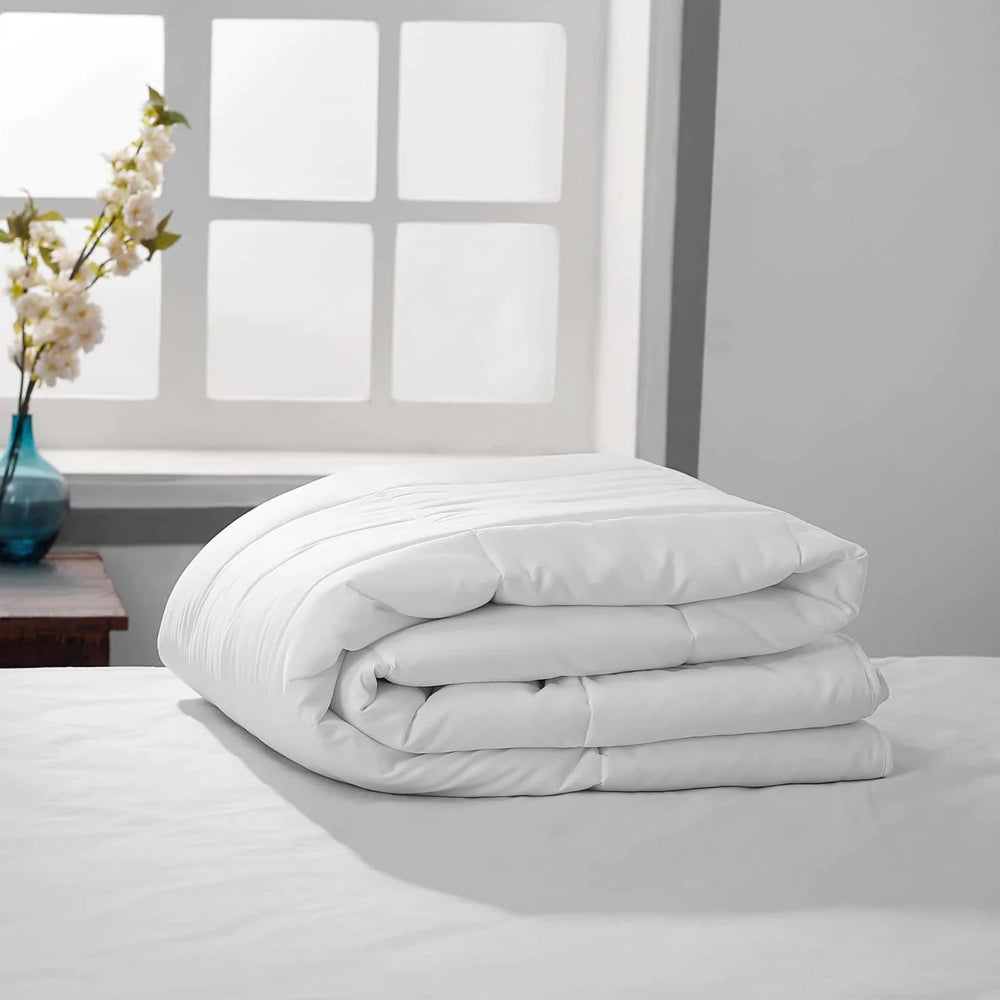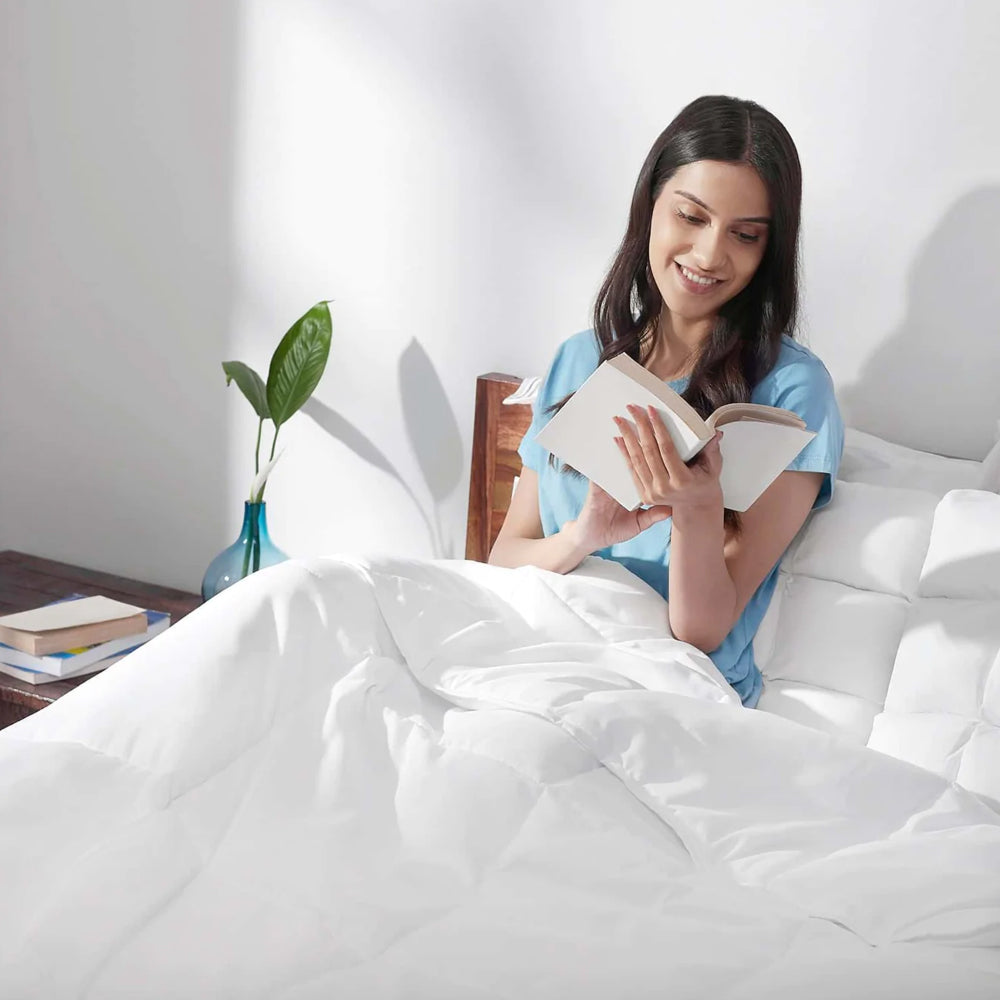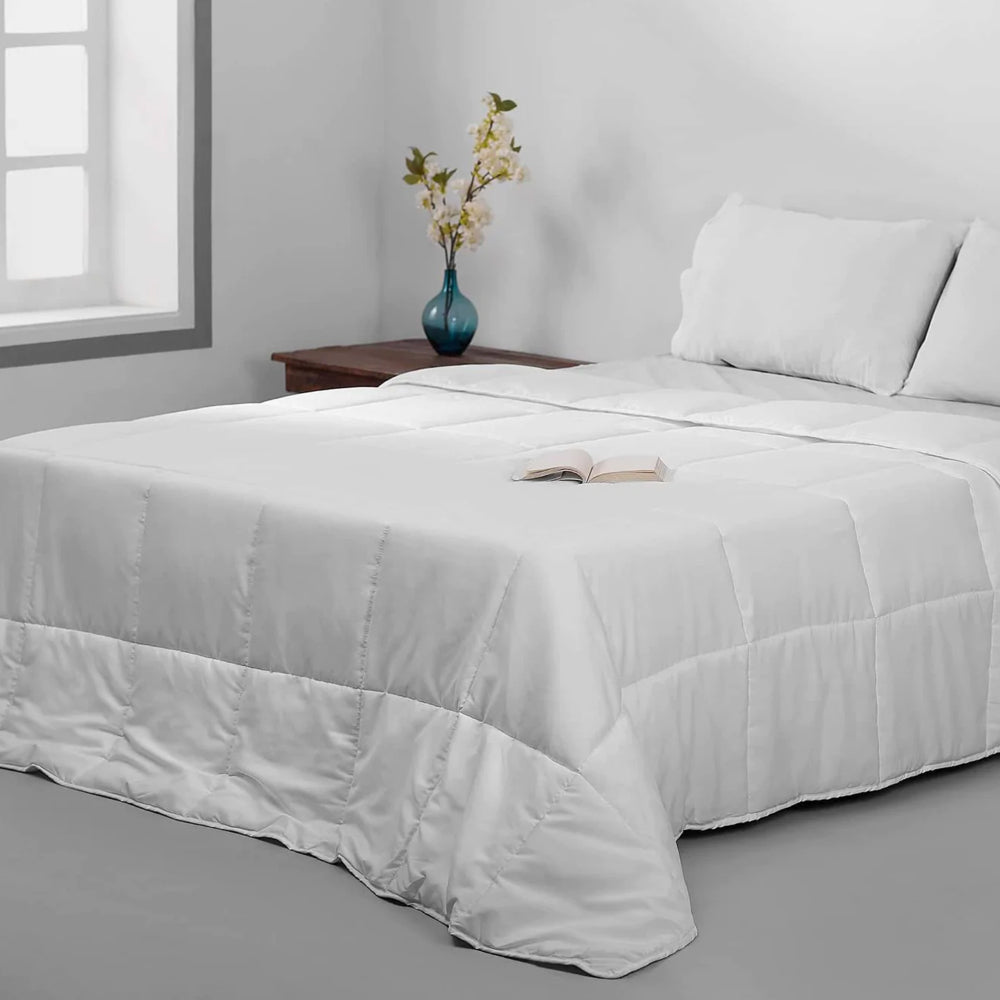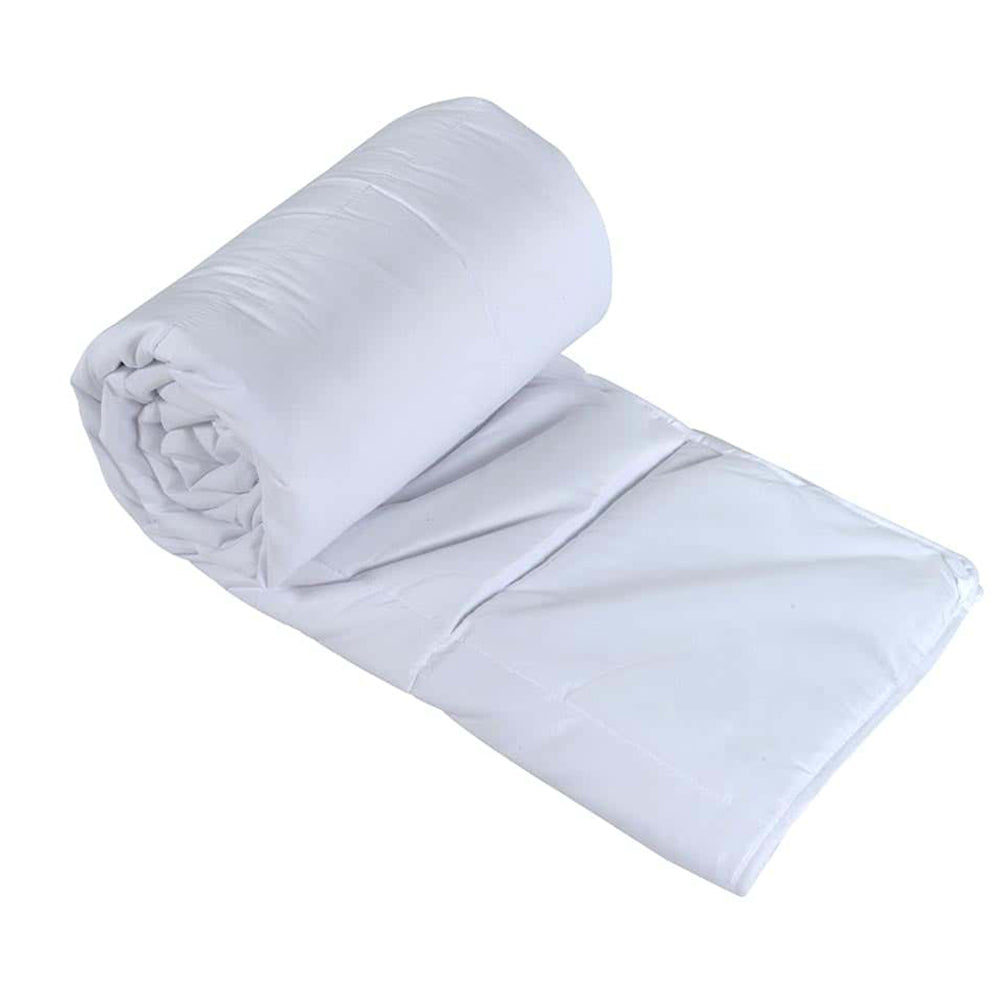 Free Shipping
Easy Emi
Nilkamal Assurance
CLOUD COMFORTER
Nilkamal Sleep Phase Change Material (PCM) Duvet is designed to adjust to the body's comfort temperature
Soft and Breathable Cloud Comforter
All-Season Temperature Regulation
Easy Wash, Soft Microfiber Comforter
MRP. Rs. 3,999
Rs. 1,799
Inclusive of all taxes
Rs. 1,799
You Save Rs. 2,200 (55%)
Pay Day Sale Price is Including of 20% off
Description
Manufacturing Details
Product Dimension :
152 x 240 CM
Product Dimension :
220 x 240 CM
The Nilkamal Sleep Phase Change Material (PCM) duvet is designed to adjust to the body's comfort temperature. The duvet absorbs excess body heat and dispenses it when the temperature drops. It ensures temperature regulation and excellent microclimate. Made of soft and breathable microfiber, the fabric remains long-lasting even after several washes. Its temperature regulation feature makes it ideal for any season and climate.
Product Size - Single : 152cm X 240cm, Double : 220cm X 240cm
Manufacturer Name:
Nilkamal Limited
Manufacturer Address:
Nilkamal House, Plot No.77/78, 14th Street, MIDC, Andheri (E), Mumbai- 400093.
Country of Origin:
India
FREQUENTLY BOUGHT TOGETHER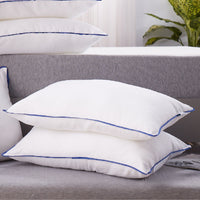 Cloud pillow (pack of 2)
Cloud pillow (pac...
MRP. Rs. 2,499
Rs. 999
Inclusive of all taxes
Rs. 999
You Save Rs. 1,500 (60%)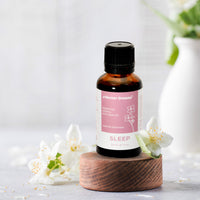 Jasmine fragrance essential aroma oil (sleep)
Jasmine fragrance...
MRP. Rs. 499
Rs. 249
Inclusive of all taxes
Rs. 249
You Save Rs. 250 (50%)
REVIEWS & RATINGS
Not as advertised
It's definitely not all weather. It feels very hot after a while even when AC at 25c. It's very soft, it's very comfortable when Ac at 21c 22c.
It's worth the price
It's super soft and super comfortable, it does absorbs the body heat. Go for it.
Unsatisfactory
As claimed that the duvet adjusts to the body and ambient temperature, it fails miserably in that. Please let me know How can I return this
KNOW YOUR BEDDING
Advanced Thermal Regulation
Comfy All-Season Comforter
Excellent Heat Dissipation
High-Quality PCM Duvet
Soft and Breathable Microfibre
WHY CLOUD COMFORTER?
Ideal Temperature Regulation
The cloud comforter, made of advanced Phase Change Material (PCM), automatically adjusts to your body temperature. It creates a pleasant microclimate in which you feel warm when the temperature drops and chilled when it rises. Whether you need a warm or cold comforter, the cloud is ideal.
Soft and breathable microfibre
In addition to the temperature-friendly PCM, the Cloud Microfibre Comforter also has a soft and breathable microfibre filling. It provides extraordinary wearing comfort that makes drifting off to sleep as comfortable as possible. As you sleep, this warm comforter keeps you rested and relaxed.
Durable, all-season comforter
Comfort is not the only remarkable feature of the Cloud Comforter. This cosy, warm microfibre comforter is durable as well. It features a long-lasting finish that can easily withstand daily wear and tear for years without losing its lustre. The comforter is also easily washable, so you can use it fresh in no time.
CUSTOMER REVIEWS
Read what our customers wake up to with Nilkamal Sleep
Let customers speak for us
Read All Reviews

CLOUD COMFORTER
CLOUD COMFORTER