53% OFF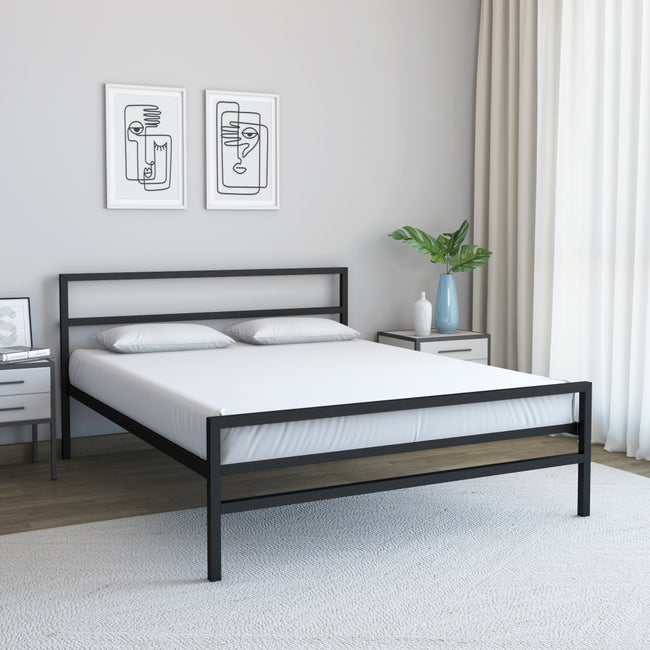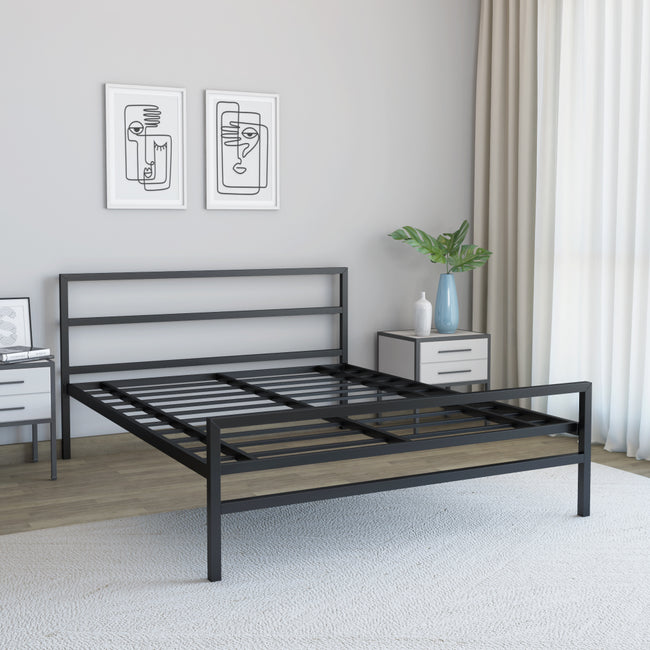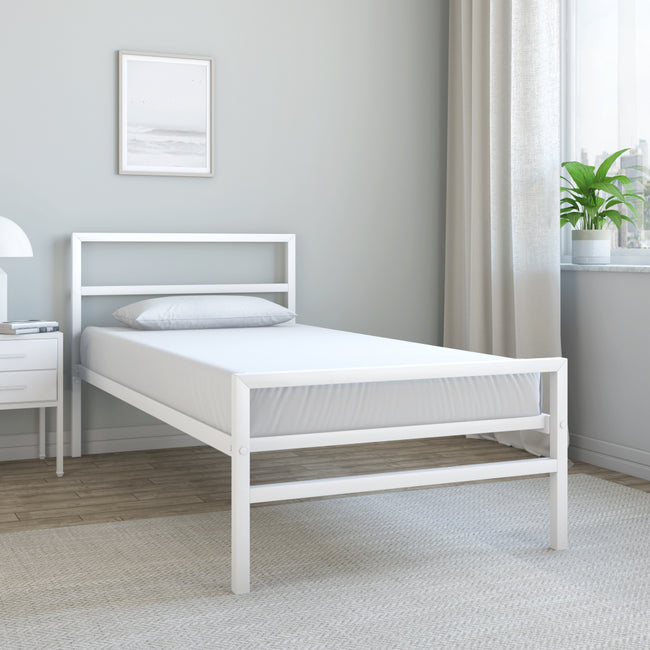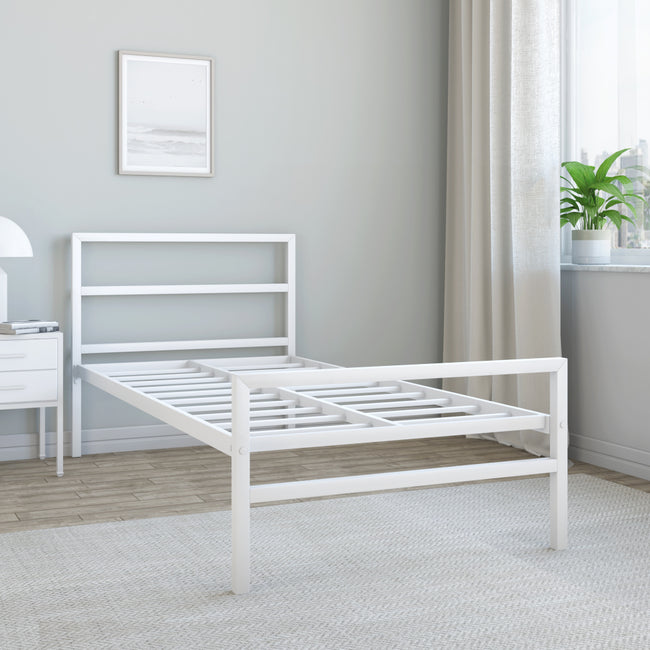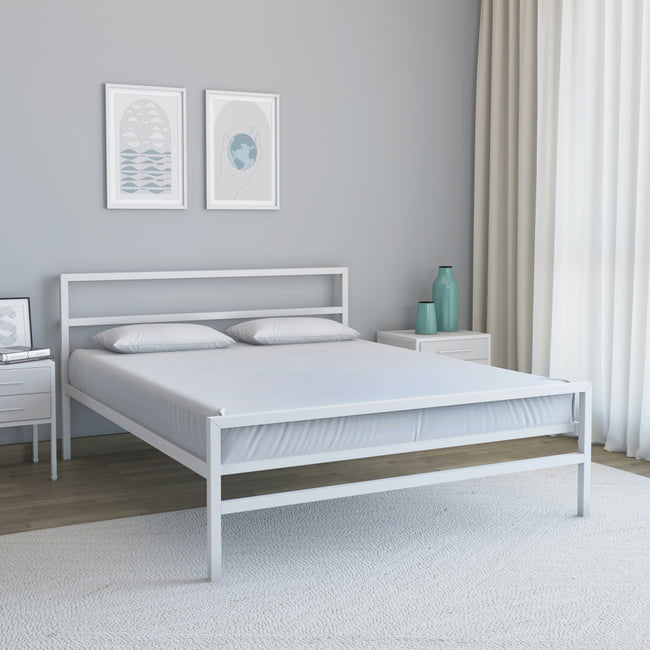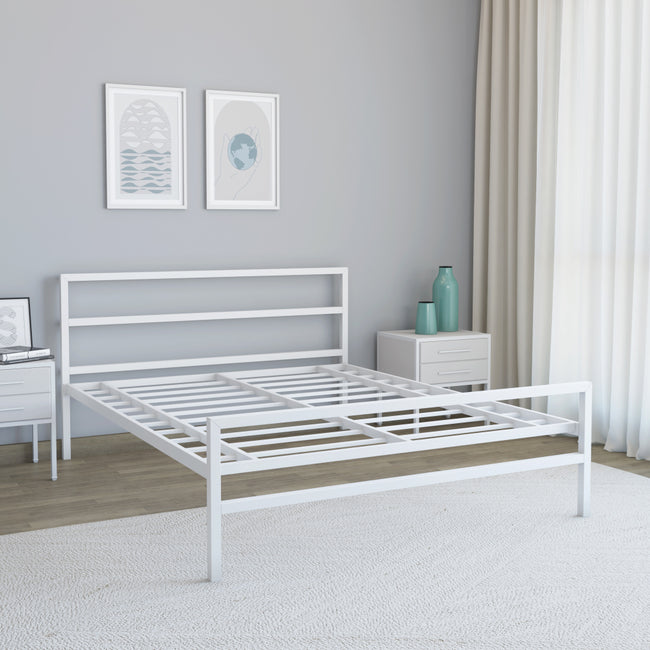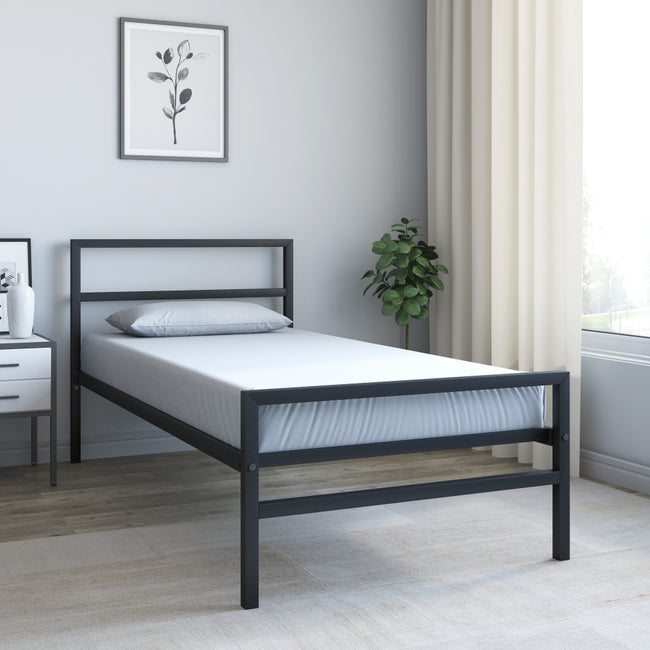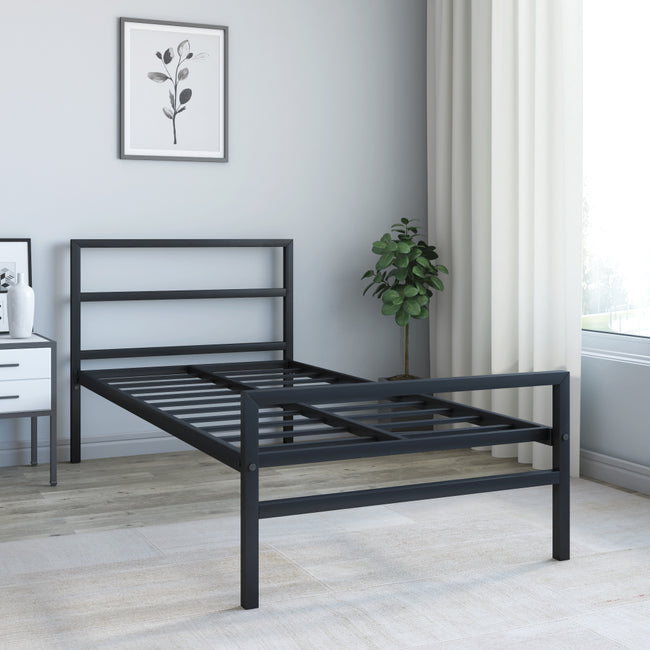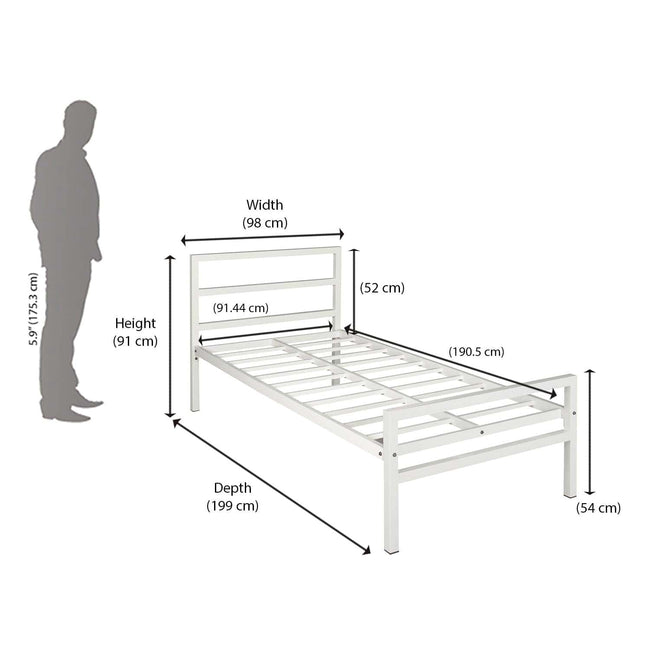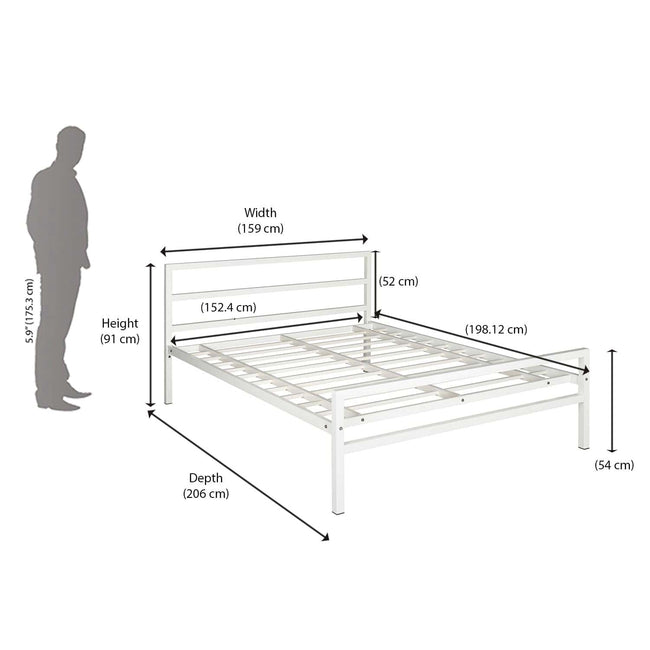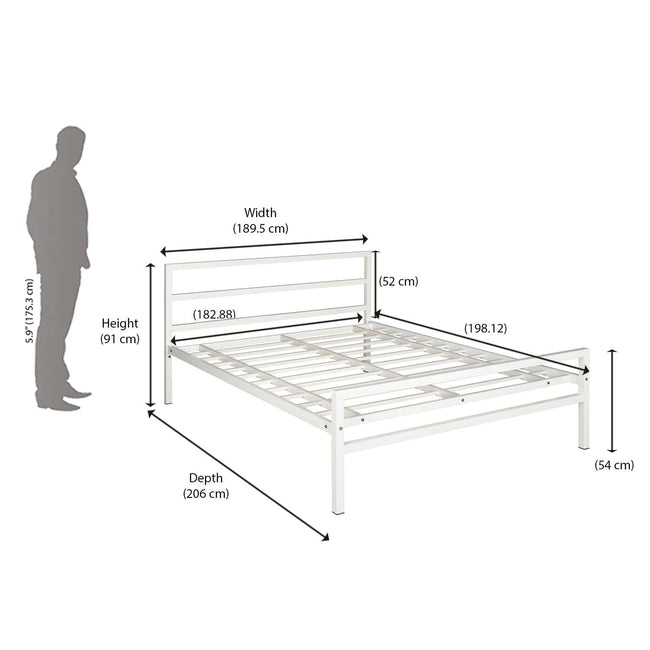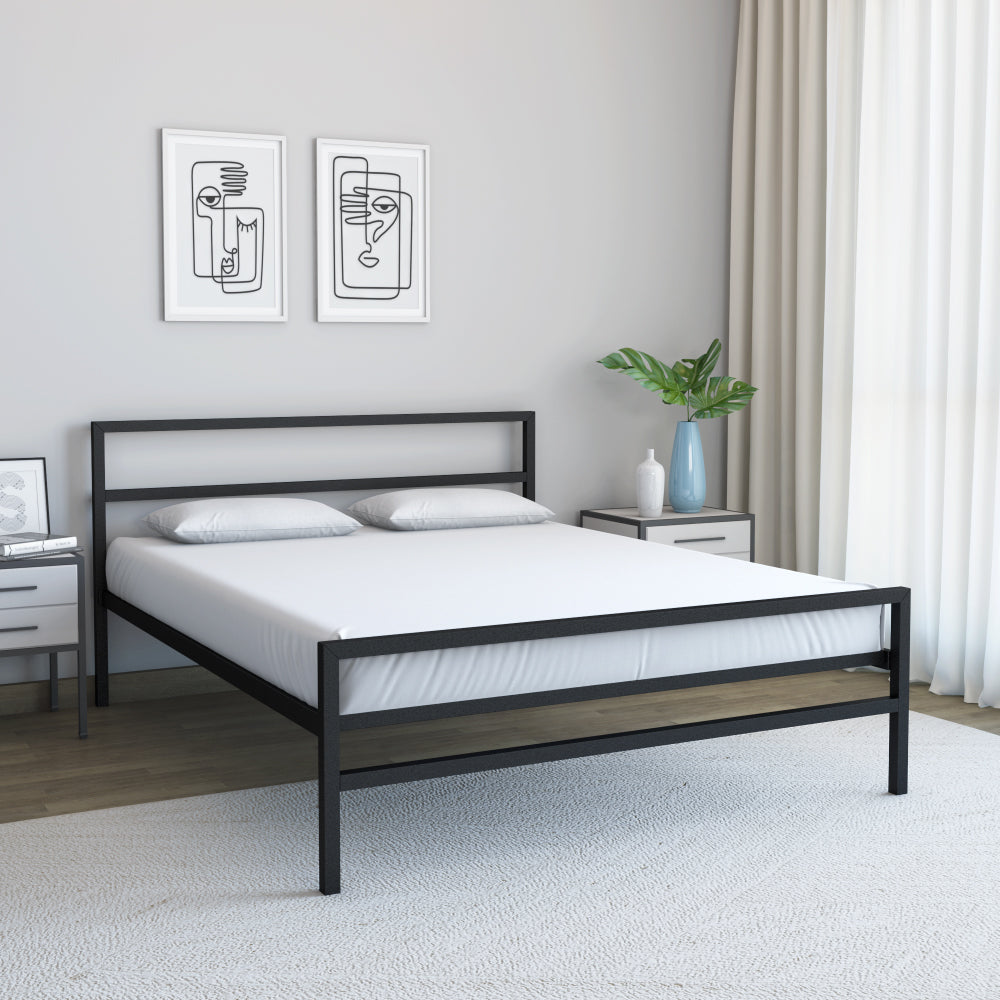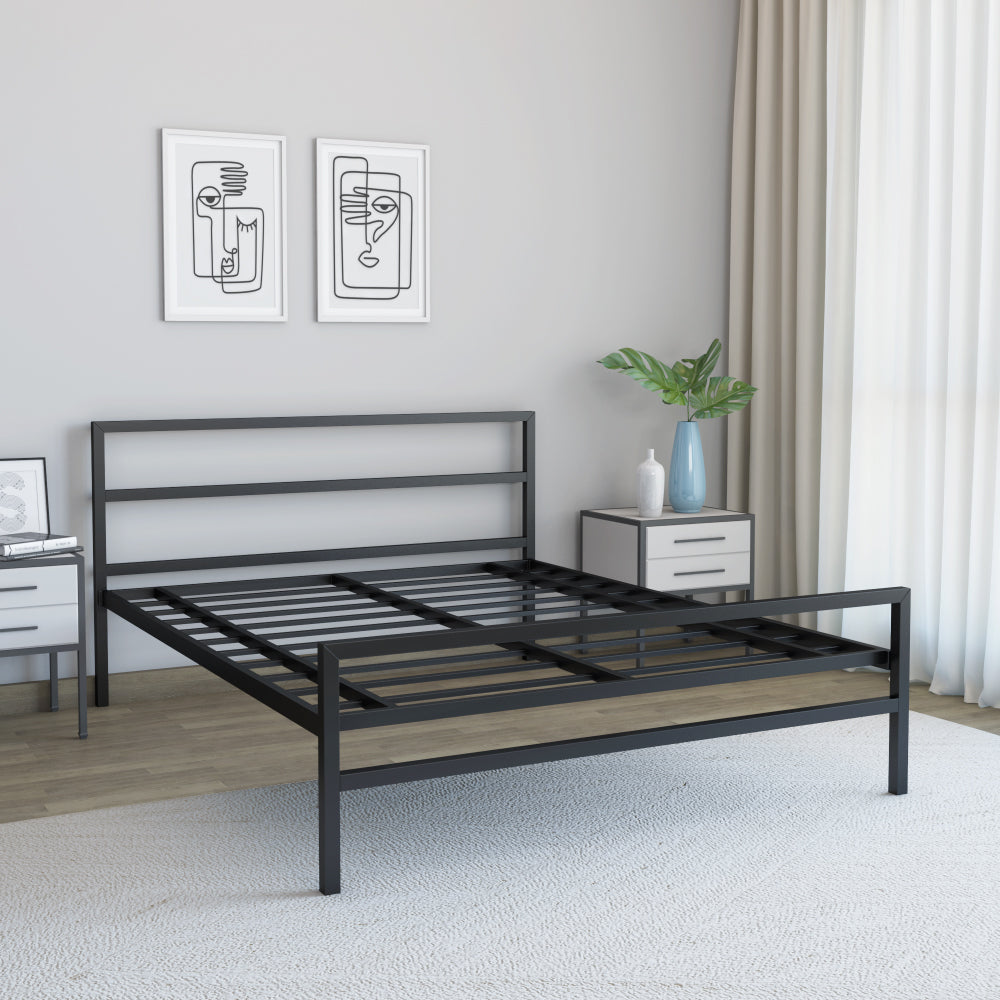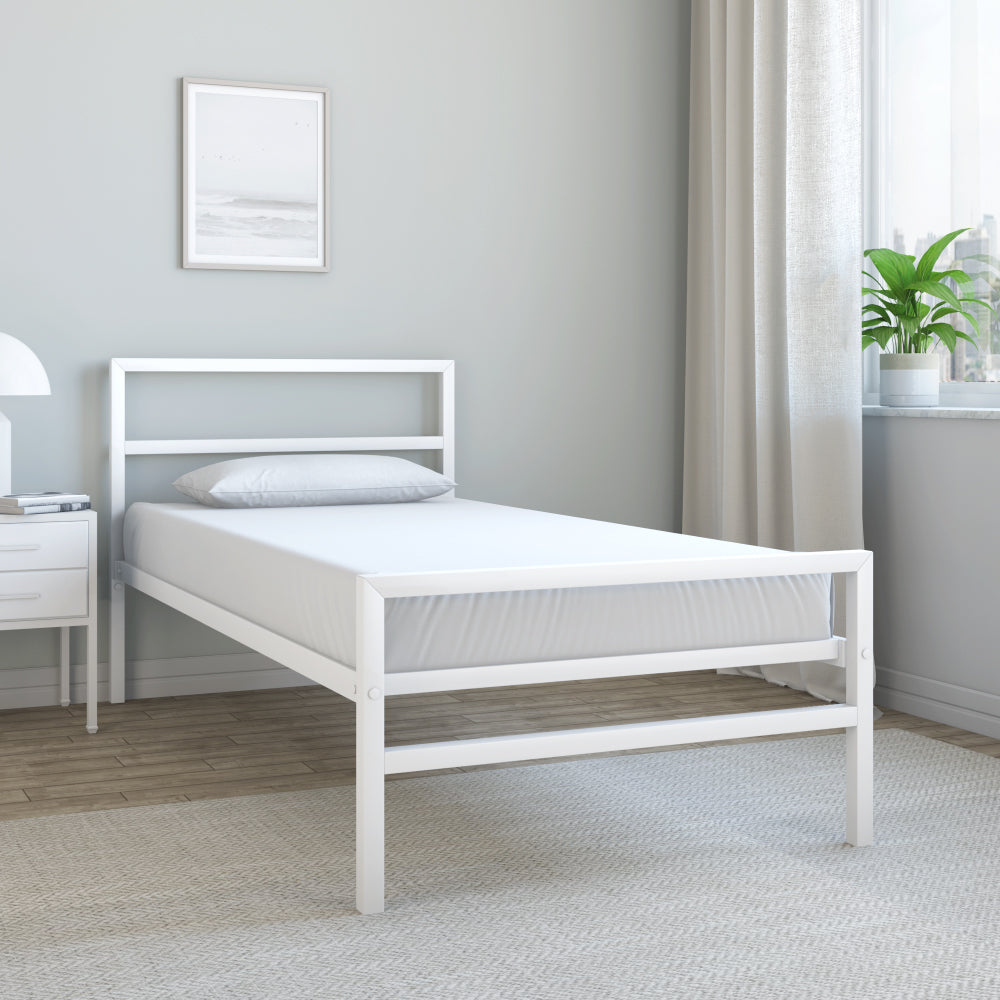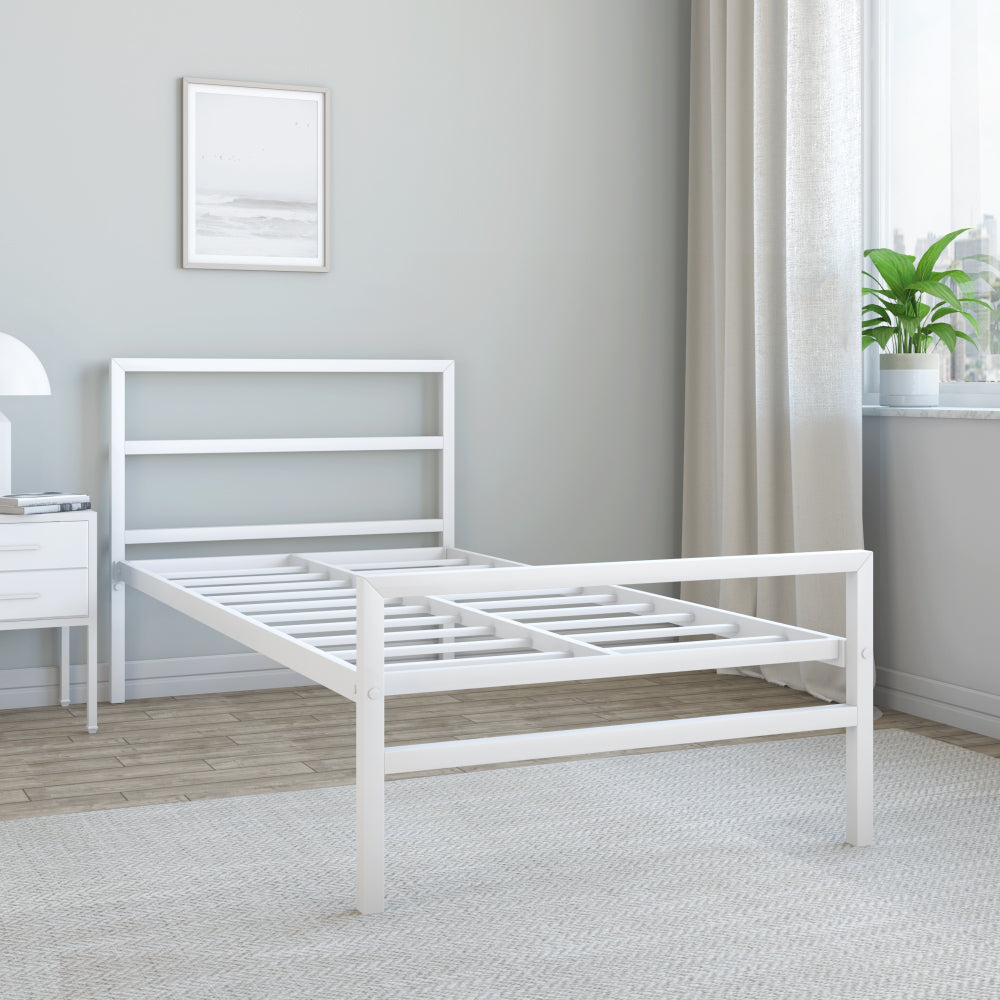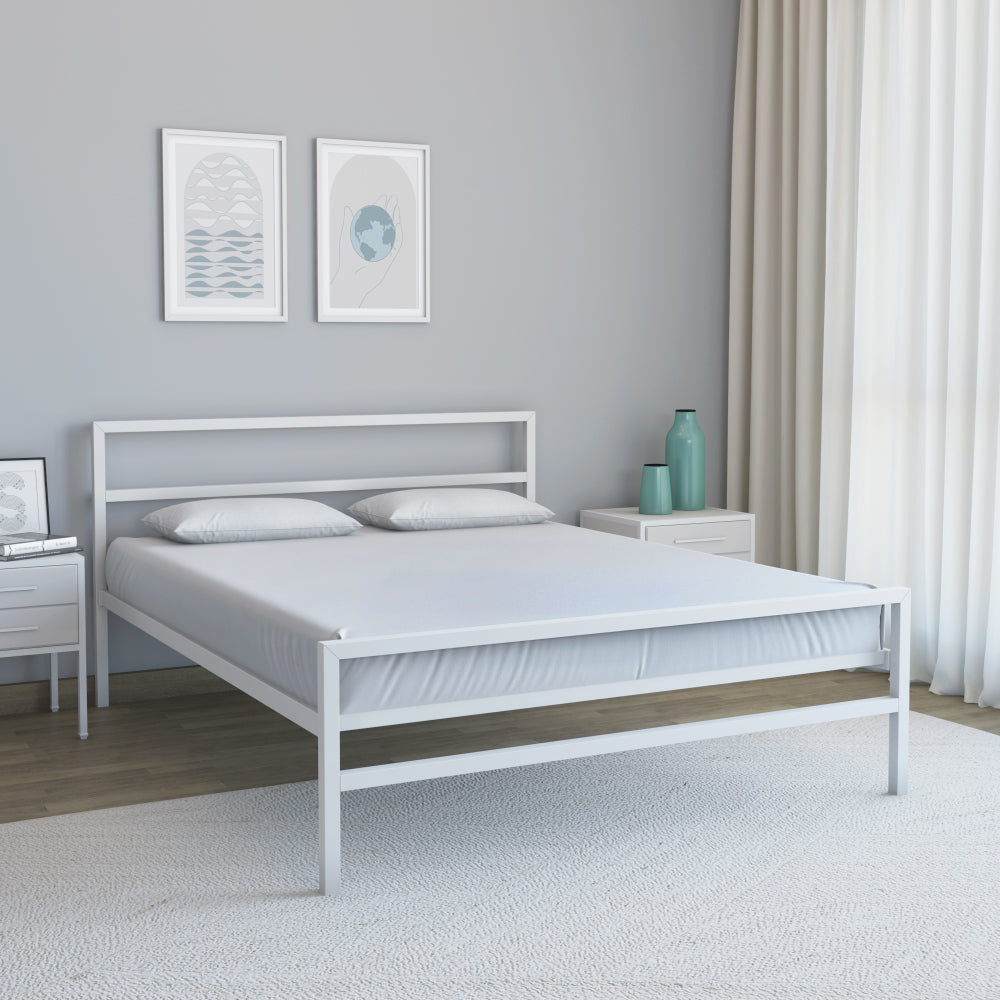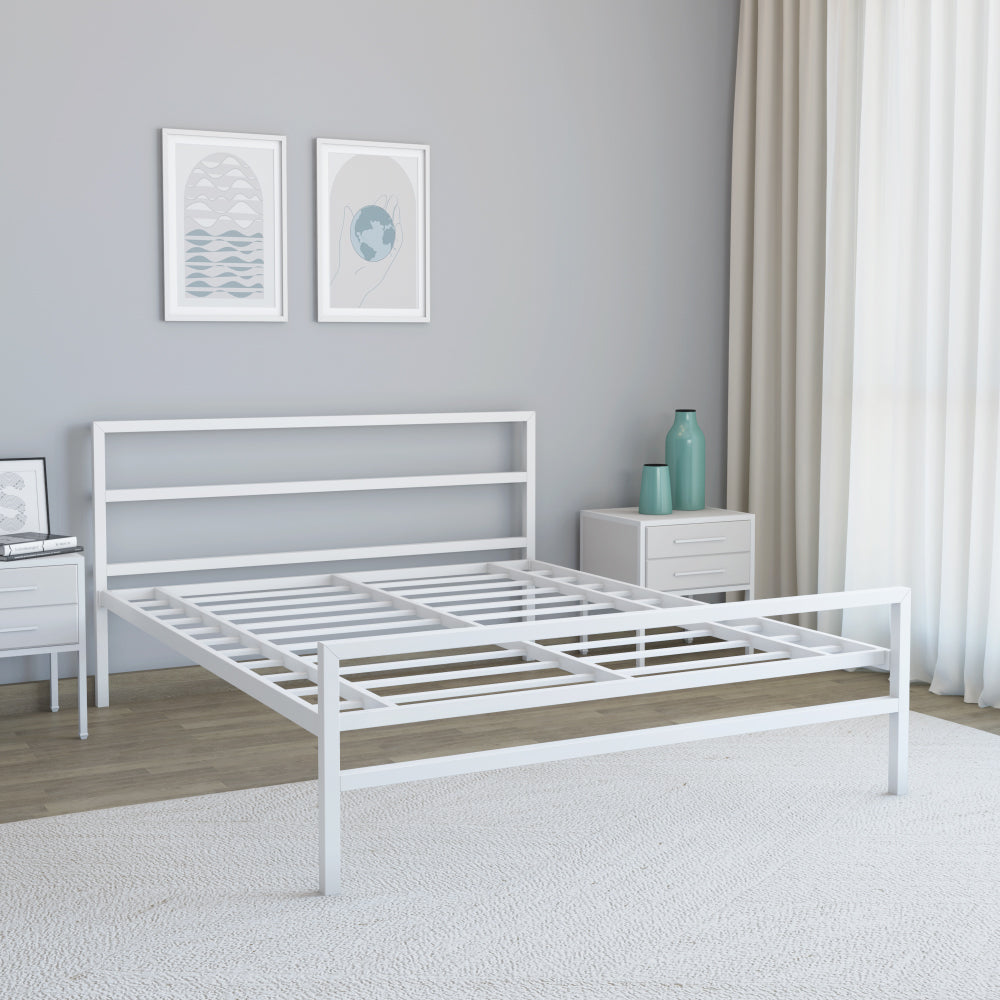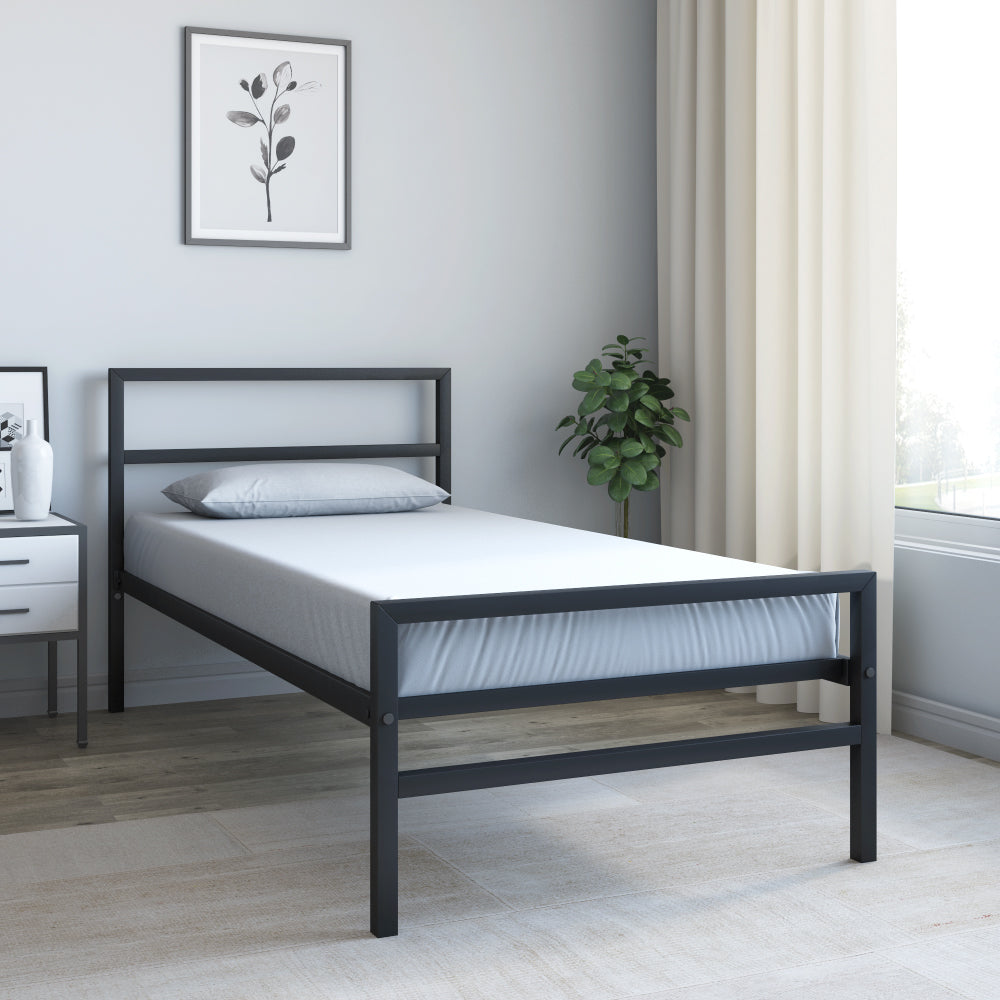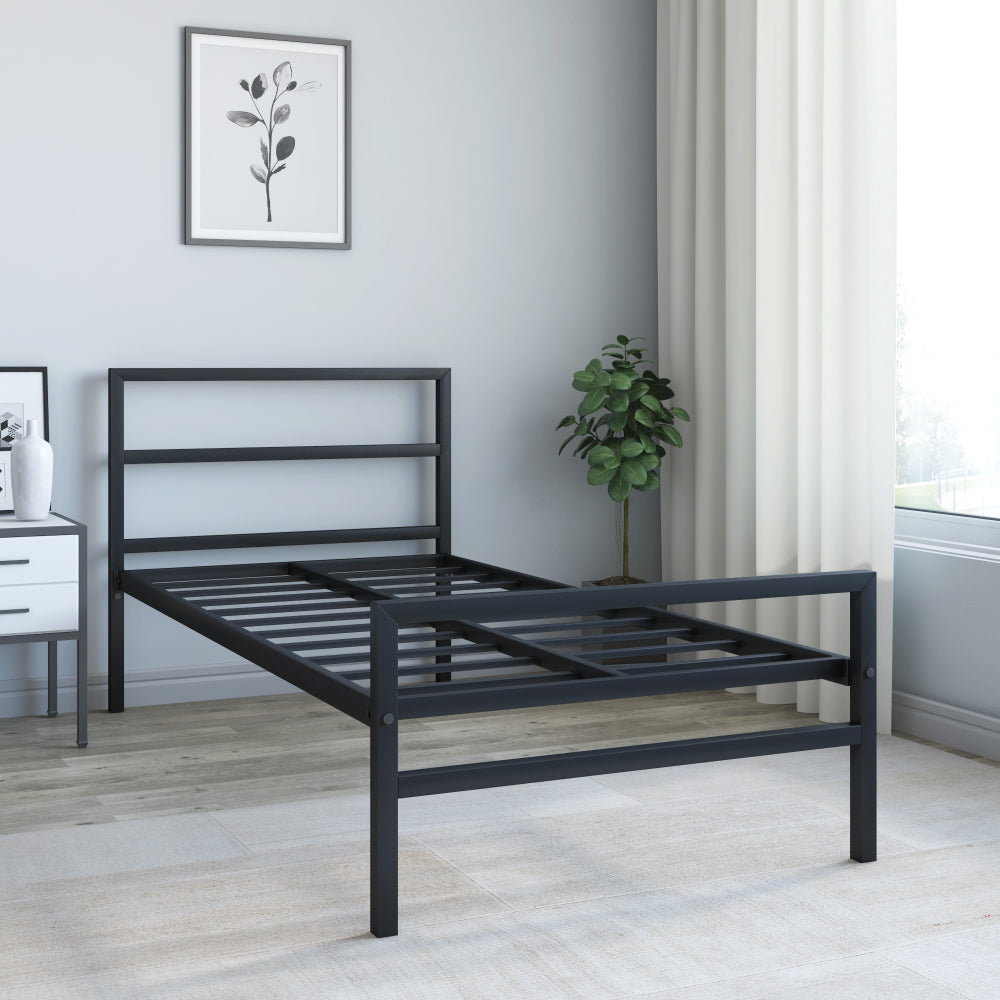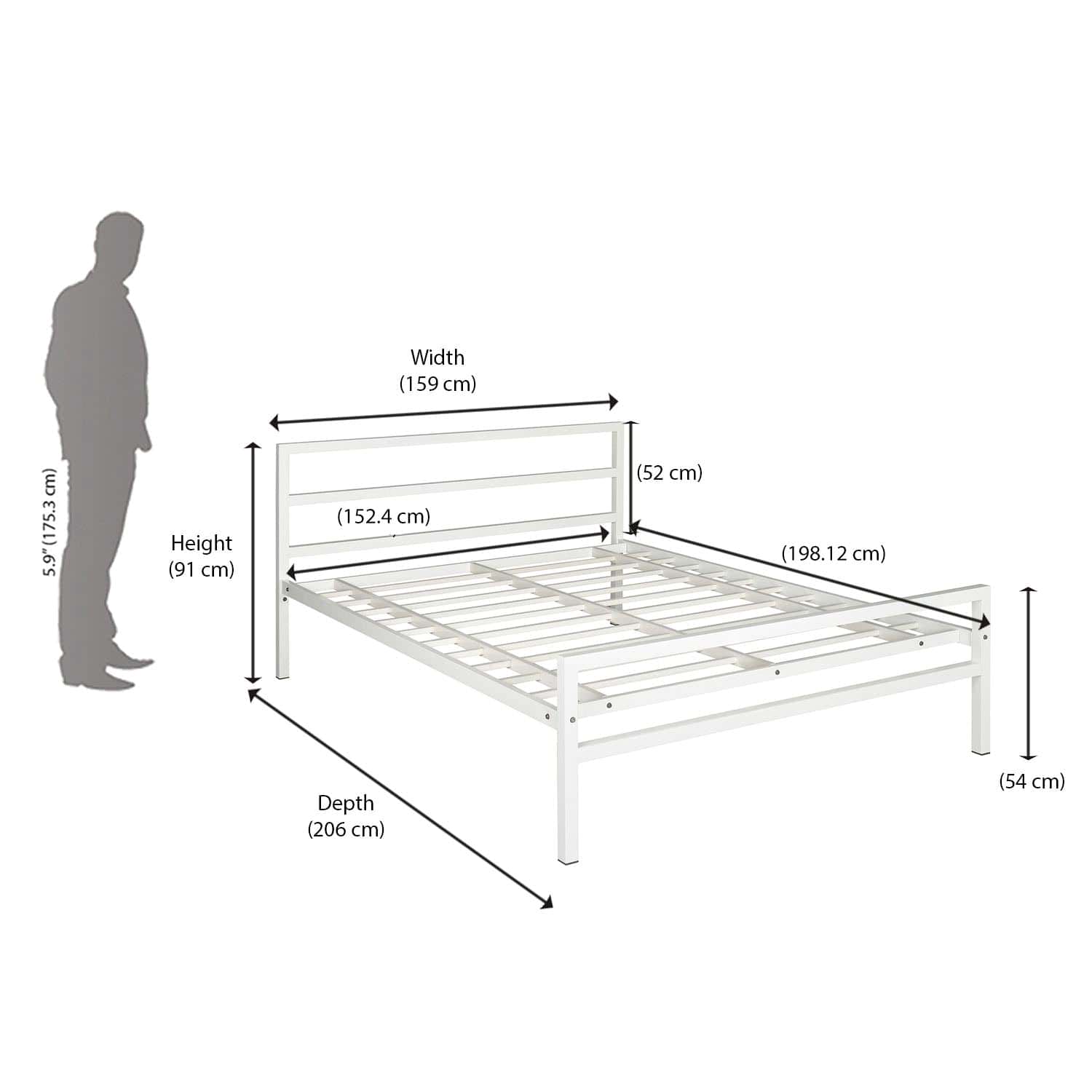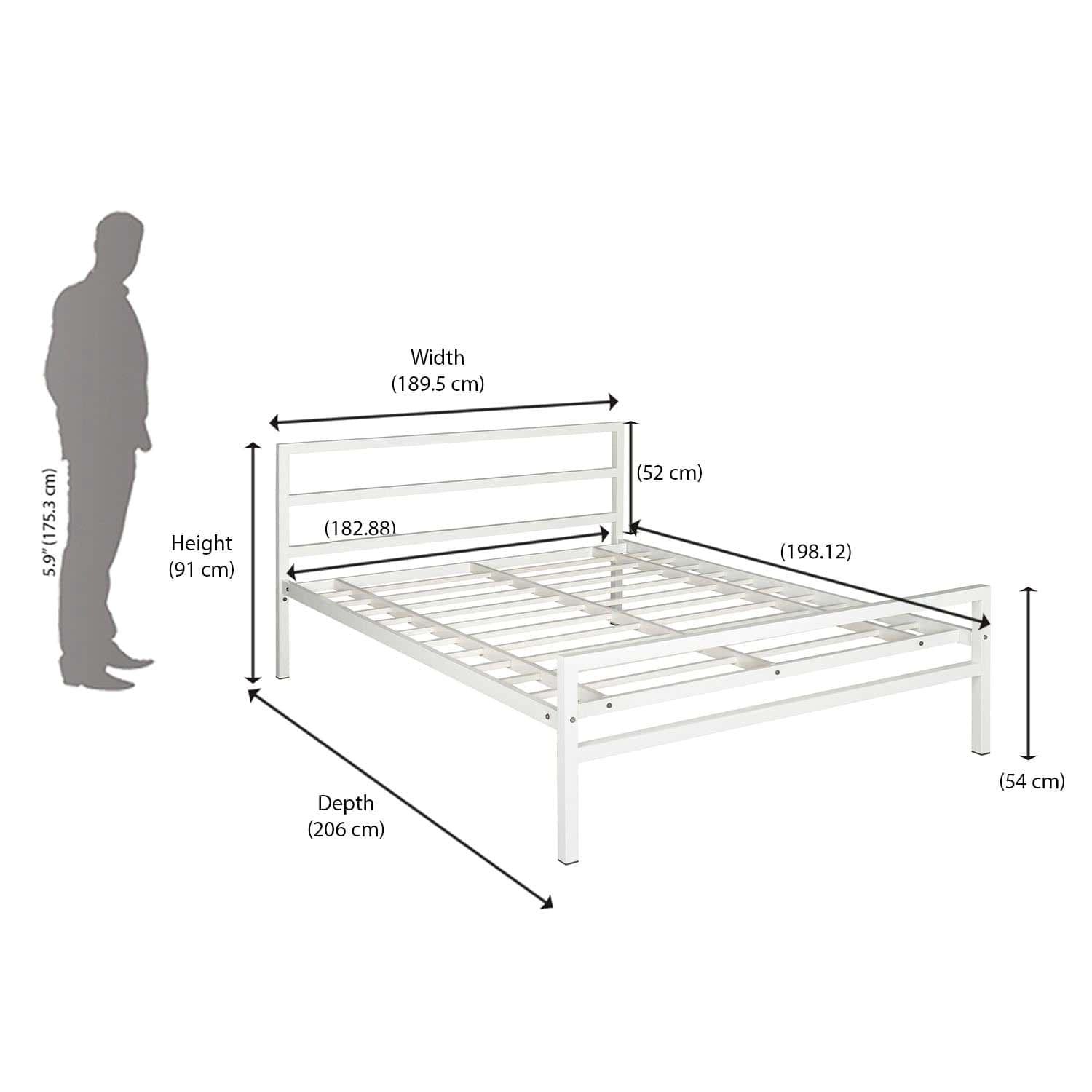 Free Shipping
Easy Emi
Nilkamal Assurance
STRIKER METAL BED
A classic, sturdy bed comes with re-enforced metal to add sturdiness to style.
Minimalist Strike Metal Bed
Simple yet stylish bed Design
Reinforced metal bed frame
MRP. Rs. 15,999
Rs. 7,499
Inclusive of all taxes
Rs. 7,499
You Save Rs. 8,500 (53%)
Pay Day Sale Price is Including of 20% off
Description
Manufacturing Details
Product Dimension :
199 X 98 X 91 CM
Product Dimension :
206 X 159 X 91 CM
Product Dimension :
206 X 189.5 X 91 CM
Product Dimension :
199 X 98 X 91 CM
Product Dimension :
206 X 159 X 91 CM
Product Dimension :
206 X 189.5 X 91 CM
Product Weight :
26.67 Kg
Product Weight :
42.97 Kg
Product Weight :
26.67 Kg
Product Weight :
42.97 Kg
This Striker metal bed is the perfect piece around which you can create a light, breezy sleeping place for you and your loved ones. A welcome sight after a long day, this metal bed is stylish enough to take center stage, and understated enough to fit in a corner. Available in black and white color options, this metal bed looks good, is sturdy and has been designed to give you a 100% authentically restful Doctor Dreams experience
Of all the metal beds, what makes the Nilkamal Sleep Striker Bed your best option is that it has such a classic feel. The reinforced, all-metal construction won't creak, wobble or groan under pressure. It won't attract dust and mites like wooden beds. So, no mites, no fungus, no musty smells. Just plenty of clean, refreshing, and uninterrupted sleep.
Also, there's plenty of space to stash away things under the bed that might otherwise take up precious storage space in your wardrobes and cabinets. Cleaning doesn't need time either. Just take a damp cloth and wipe it down whenever you feel the need. For assembly, simply follow the instructions in the manual or call trained Nilkamal service staff over for assistance.
Manufacturer Name:
Nilkamal Limited
Manufacturer Address:
Nilkamal House, Plot No.77/78, 14th Street, MIDC, Andheri (E), Mumbai- 400093.
Country of Origin:
India
FREQUENTLY BOUGHT TOGETHER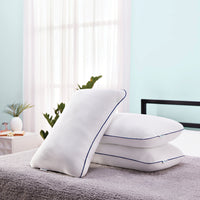 Cuddle pillow
Cuddle pillow
MRP. Rs. 1,999
Rs. 899
Inclusive of all taxes
Rs. 899
You Save Rs. 1,100 (55%)
Lite dual comfort mattress
Lite dual comfort...
MRP. Rs. 7,775
Rs. 4,892
Inclusive of all taxes
Rs. 4,892
You Save Rs. 2,883 (37%)
REVIEWS & RATINGS
Good product
It is sturdy,and of good quality. Worth the money!
Super finishing & Good looking
The design is better than some other popular brands. It can hold 200Kg easily without much problems. It is really worth with the offer price
Great product
Product is really nice. Very strong and sturdy.
KNOW YOUR BED
Anti-Rust Structure
Lightweight Design
Portable, Space Saving
Premium Metal Bed
Quick Assembly
WHY STRIKER METAL BED?
No rust, only rest
Weary about purchasing a metal bed due to rusting? Put your worries to rest. We have just the thing for you. Consider the anti-rust Nilkamal Sleep' Striker Metal Bed. Unlike wooden beds prone to dust, the Striker Bed does not attract dust, mites, or fungus.
Easy to assemble
Assembling your striker metal bed is easier than ever. It's not like those heavy old-school beds that took hours and hours to put together. Our designers have made configuring the metal bed frame a breeze. Order your Striker Bed today to get it delivered to your door.
Effective weight control
The simple design of reinforced metal on the Striker Bed is sturdy enough to support all body types without creaking or cracking. Even the heaviest sleepers can sleep peacefully on the Striker bed, all thanks to its efficient weight management. If you have been eyeing such a bed, get the Striker bed for your home.
CUSTOMER REVIEWS
Read what our customers wake up to with Nilkamal Sleep
Let customers speak for us
Read All Reviews

STRIKER METAL BED
STRIKER METAL BED