42% OFF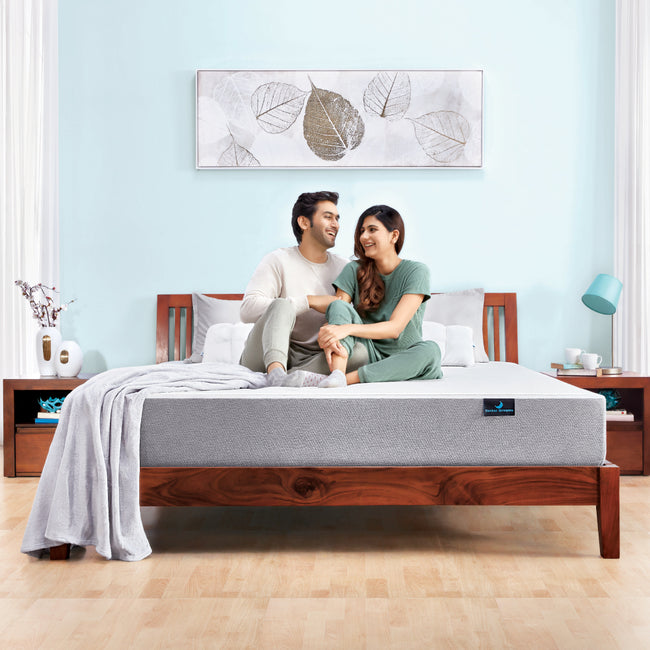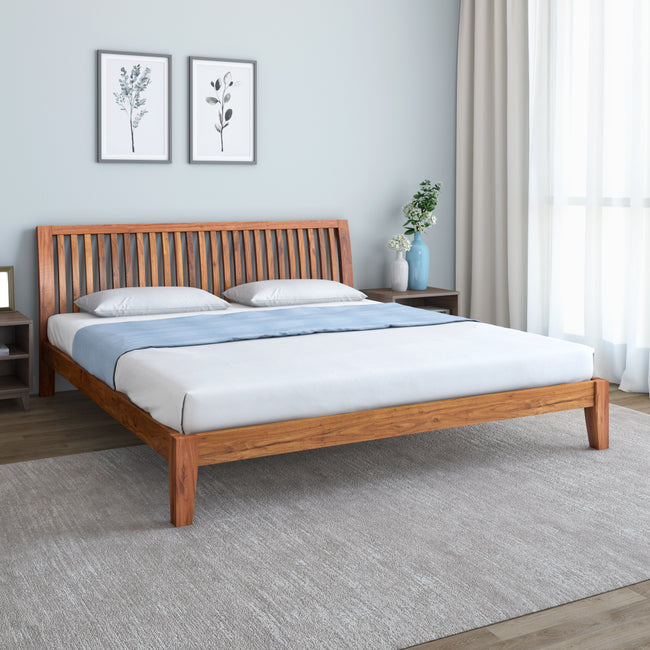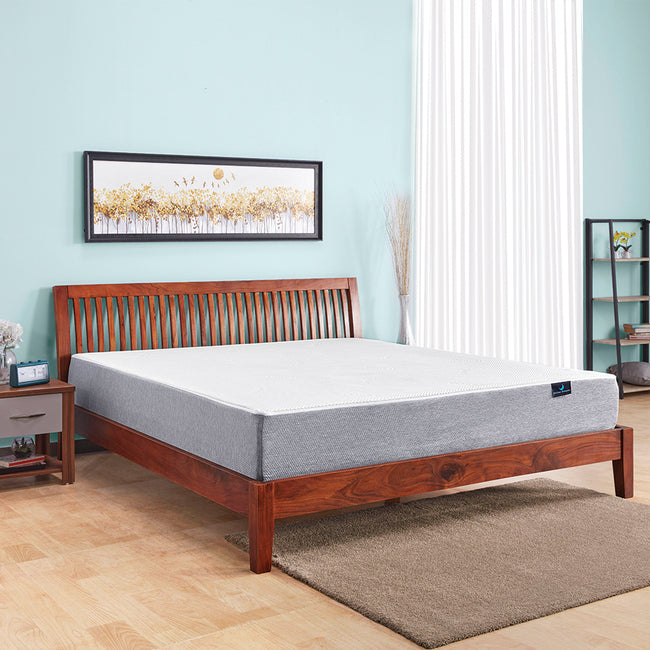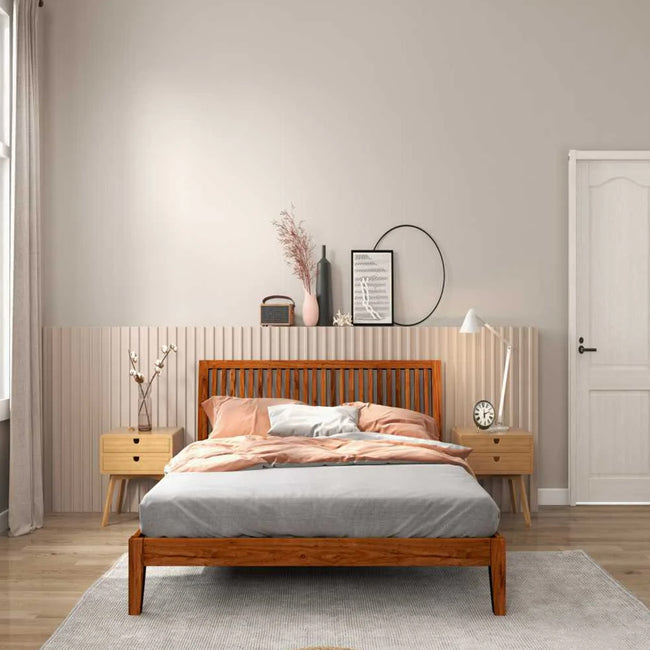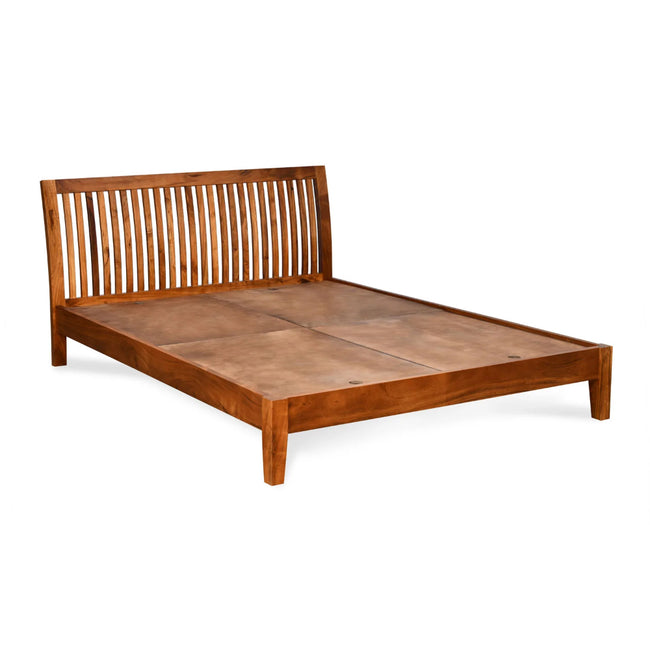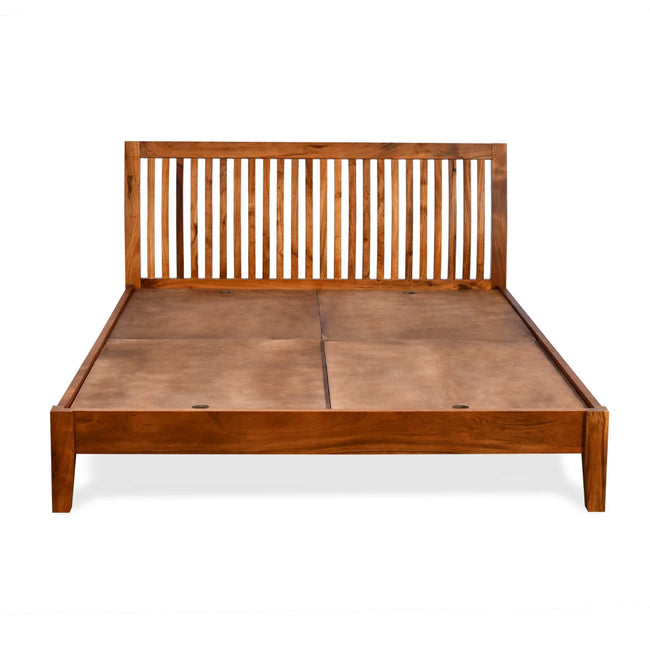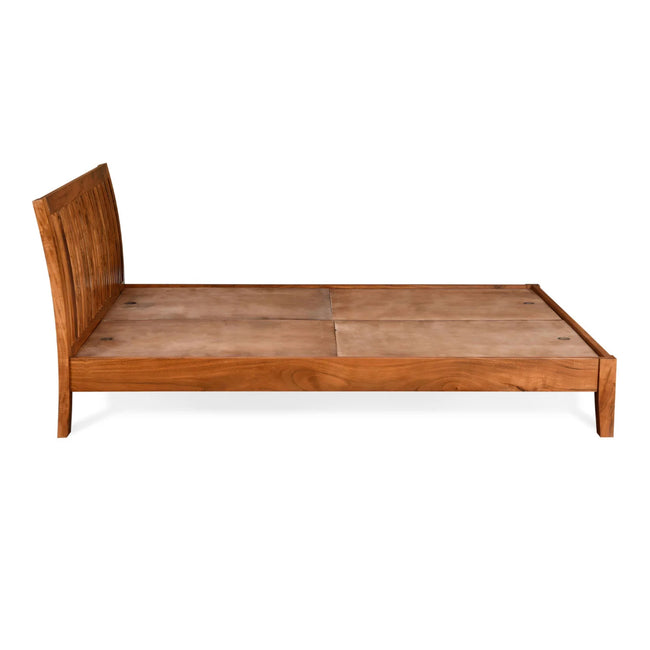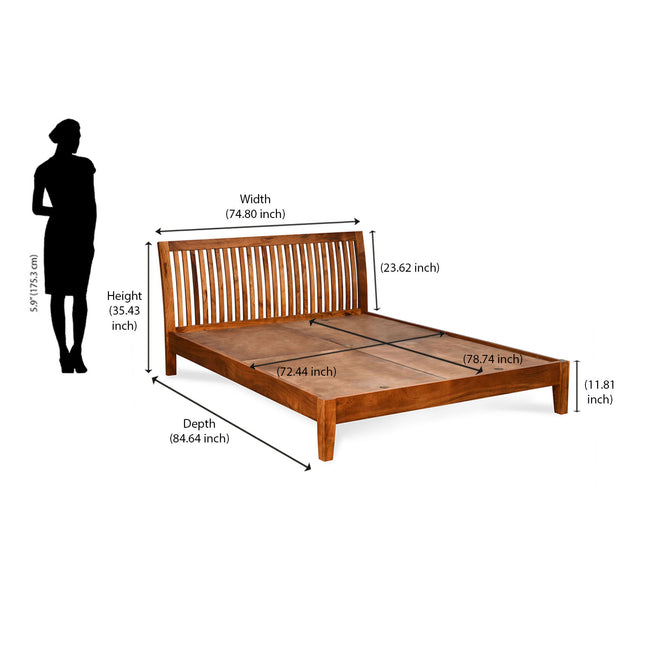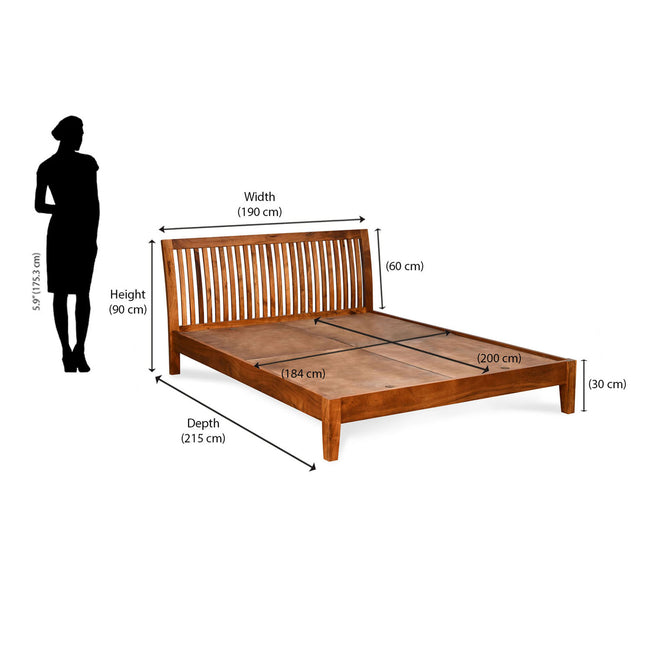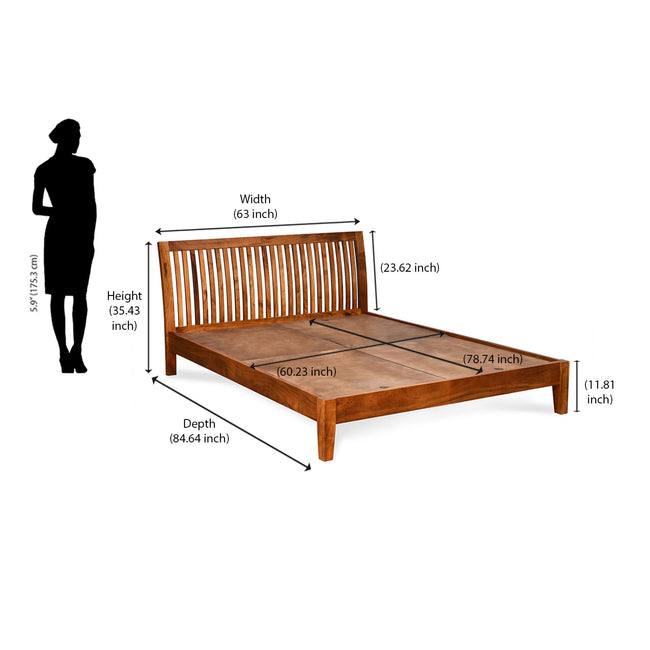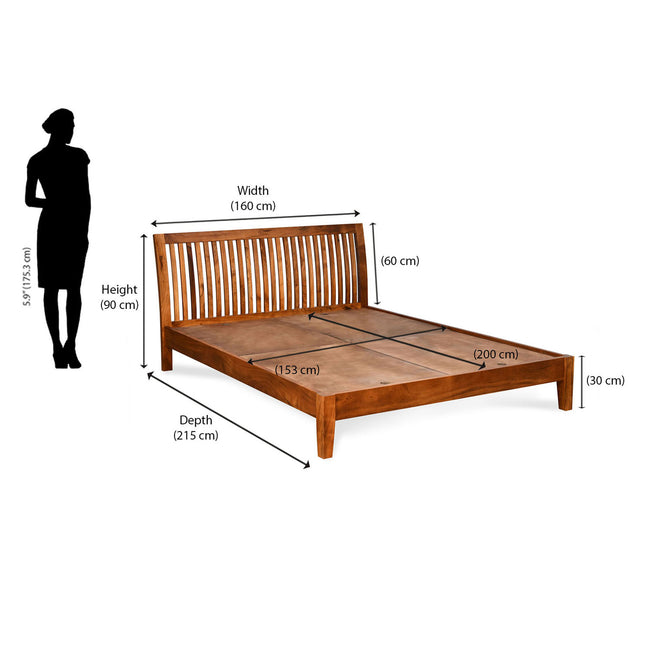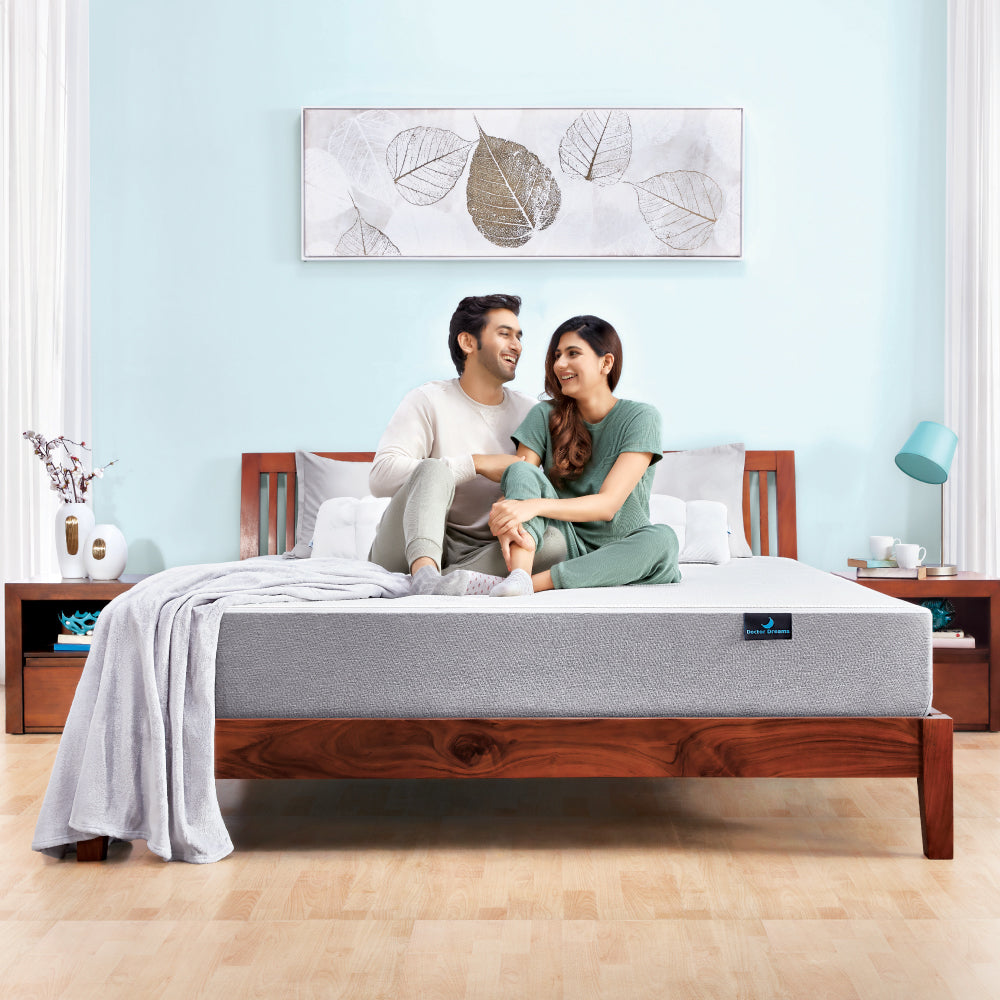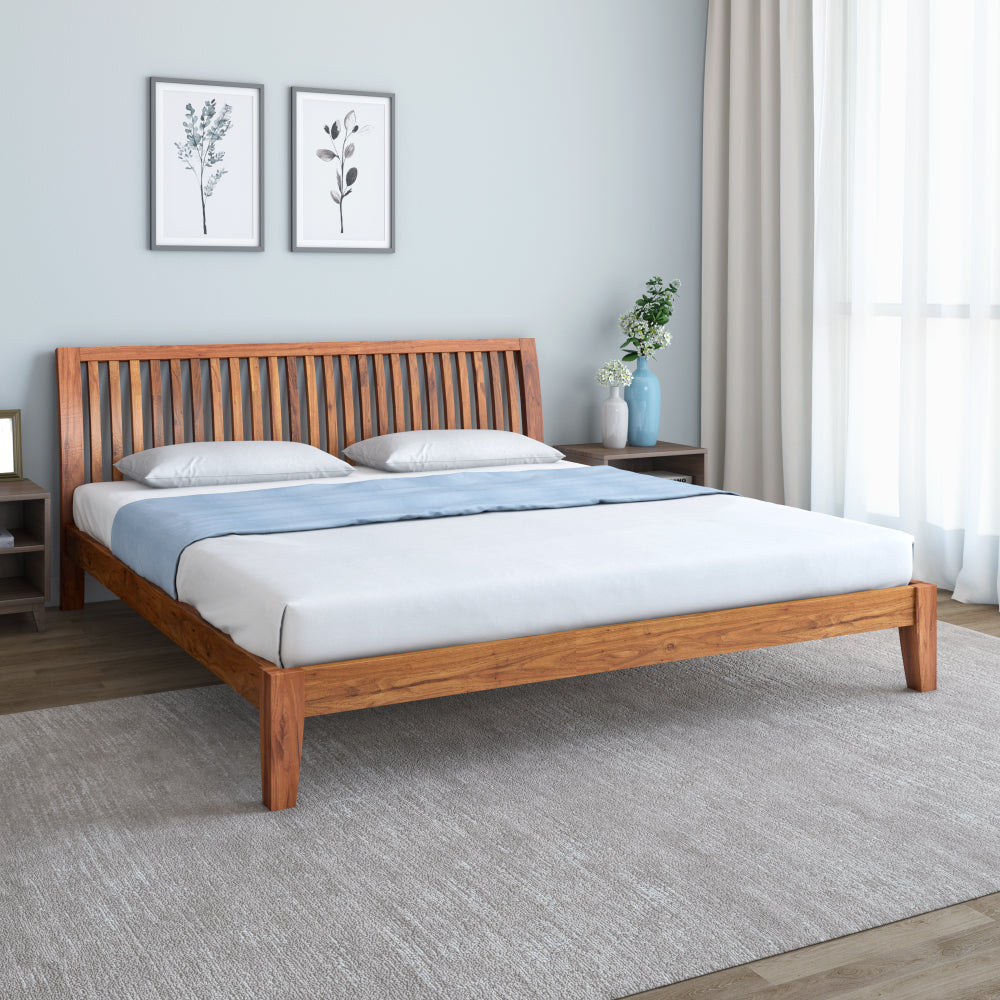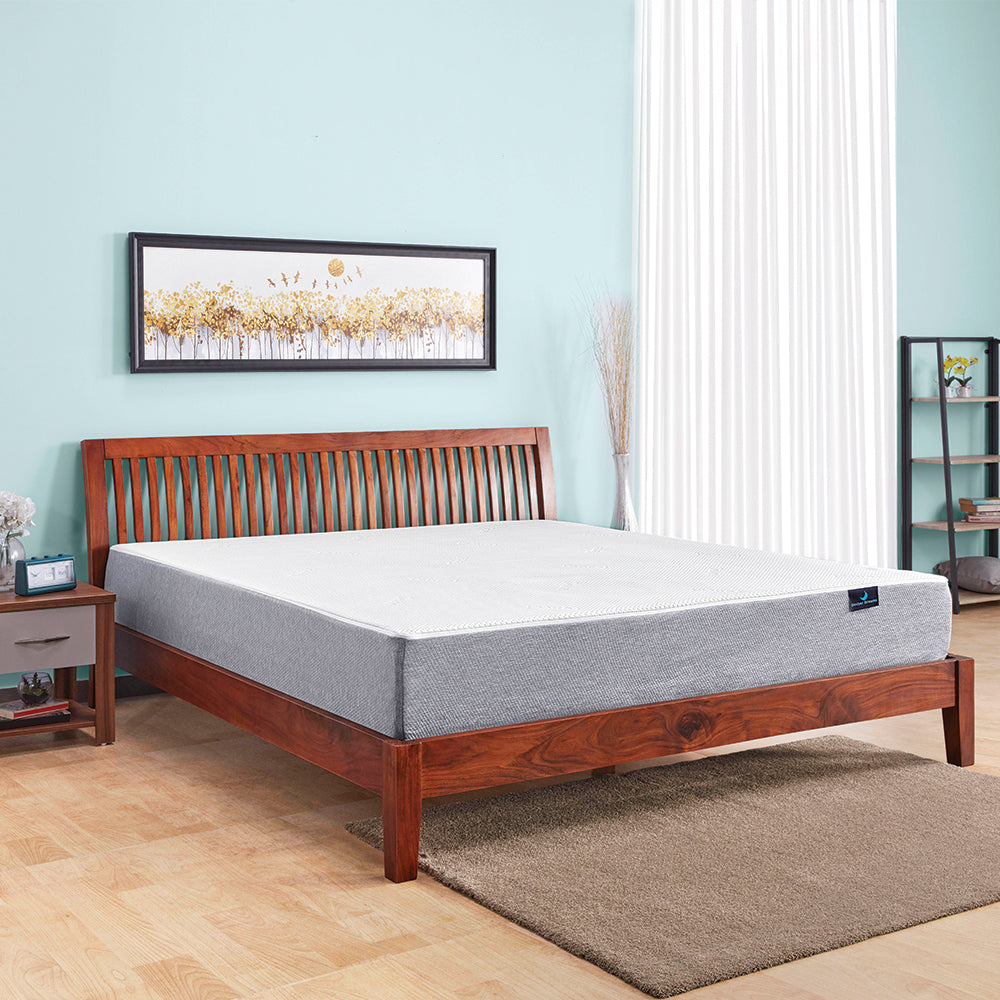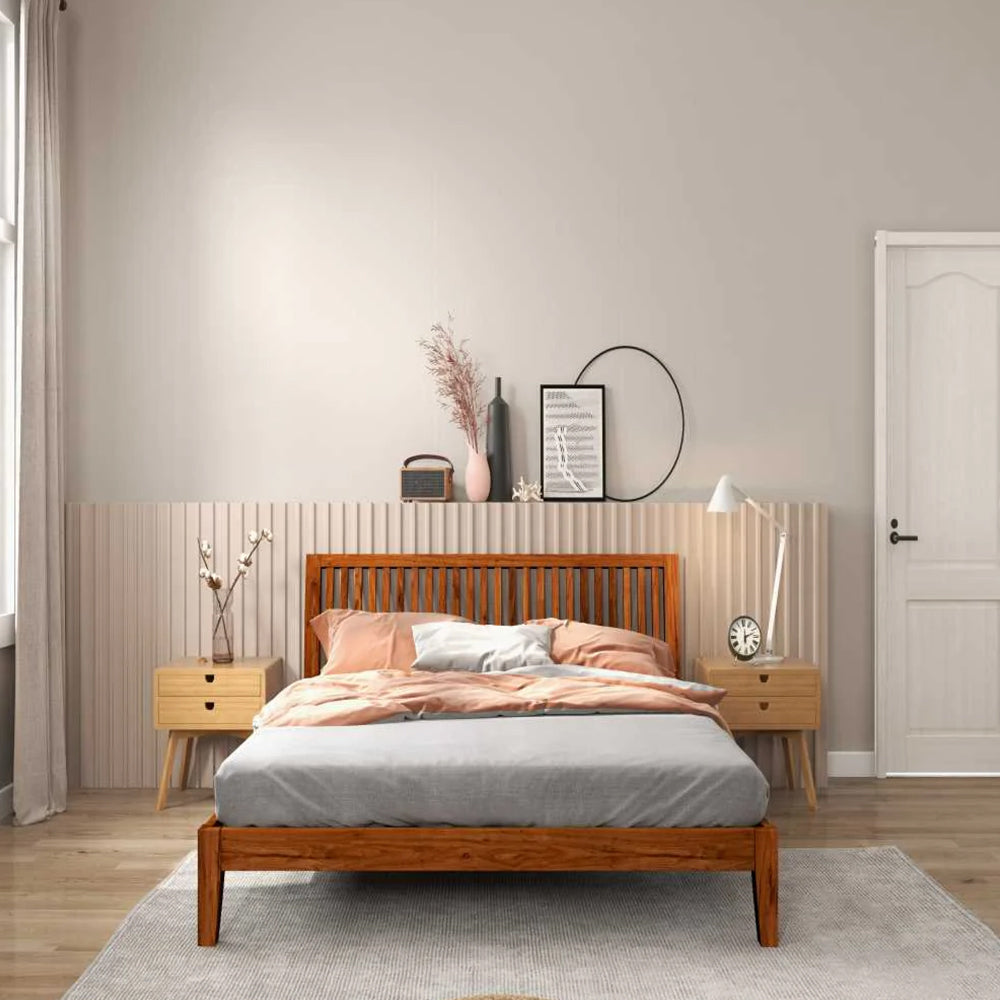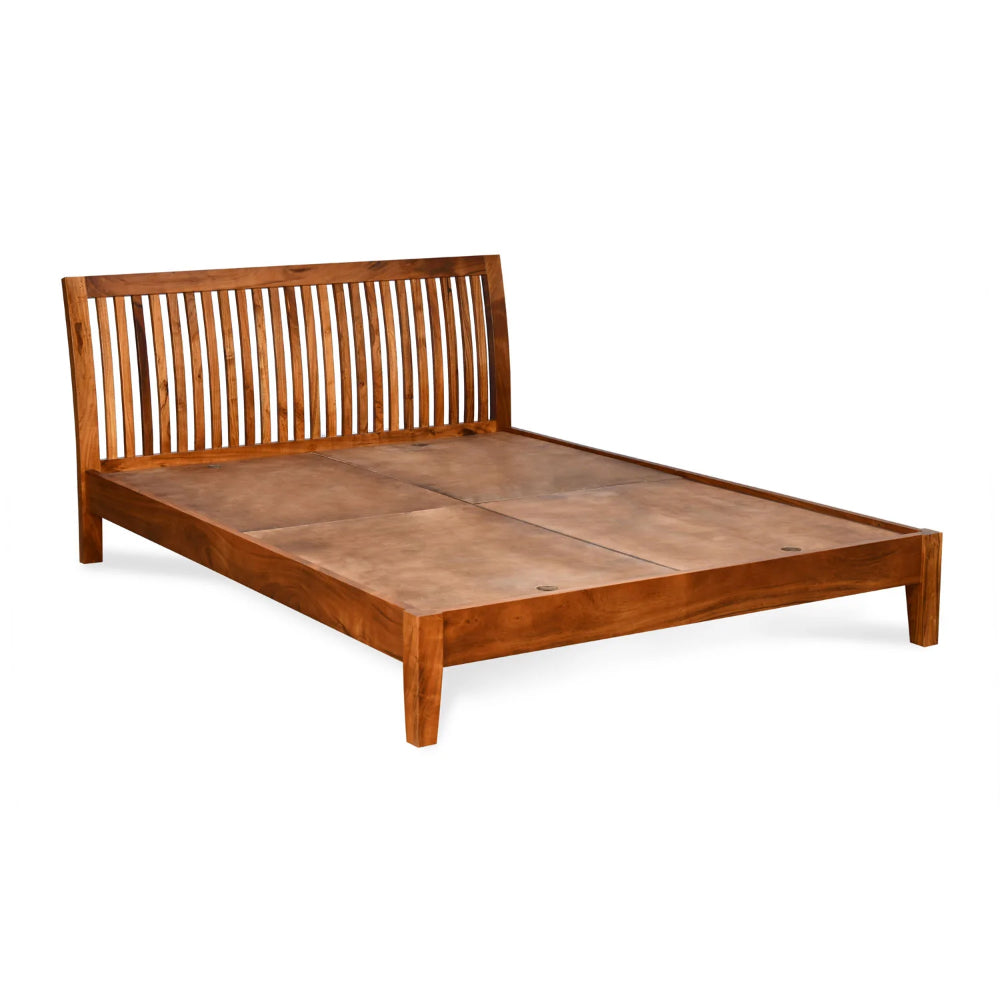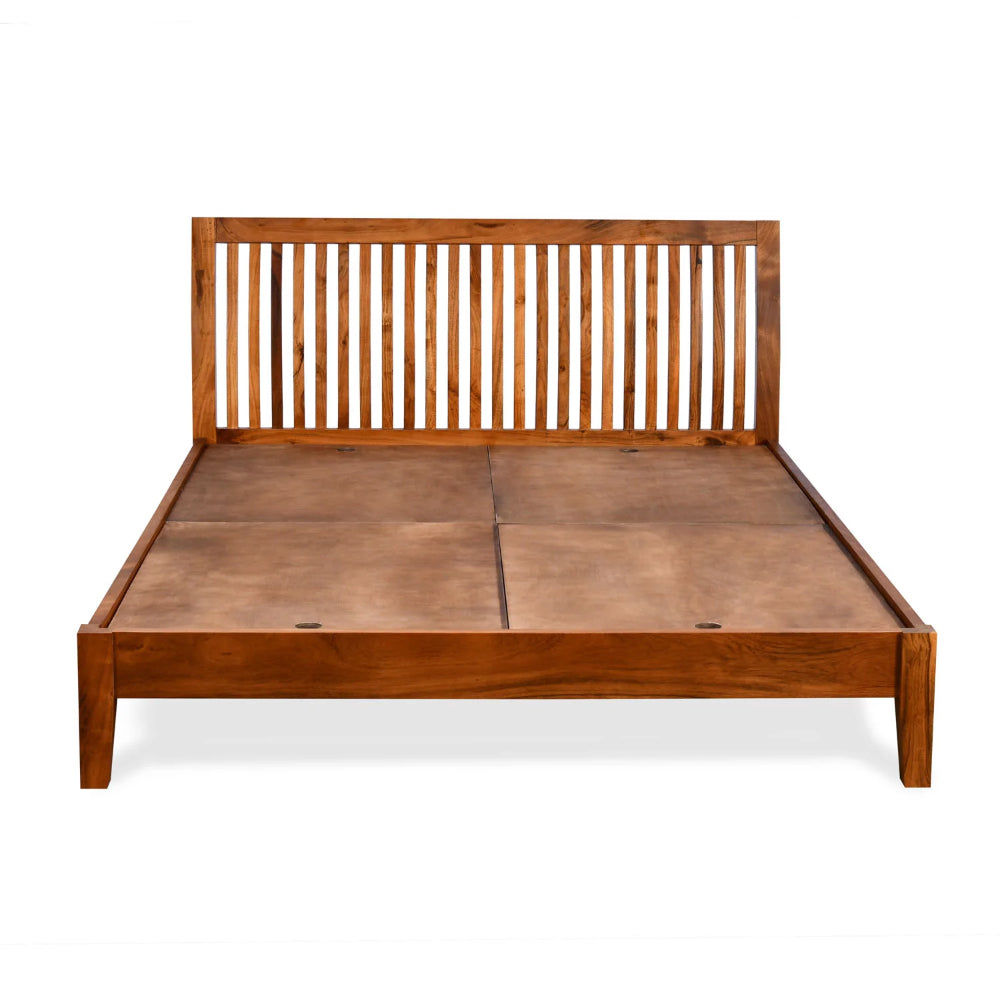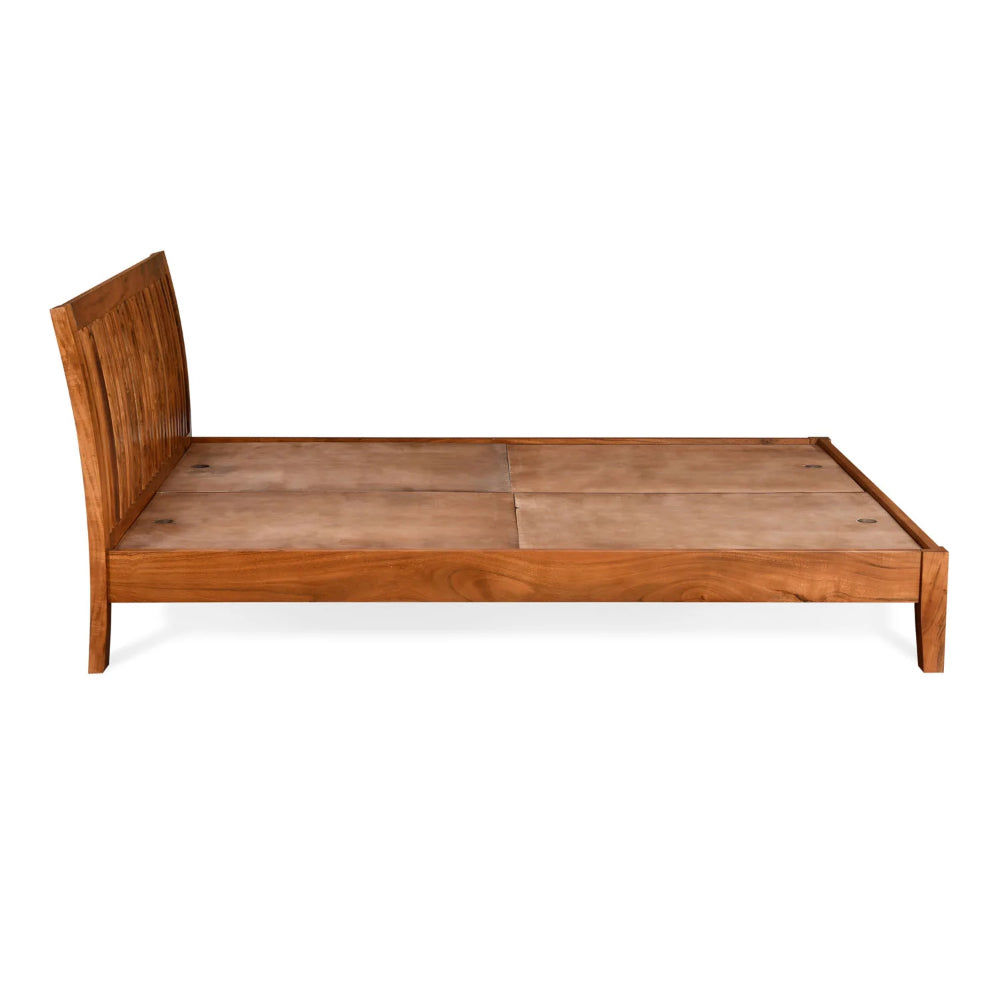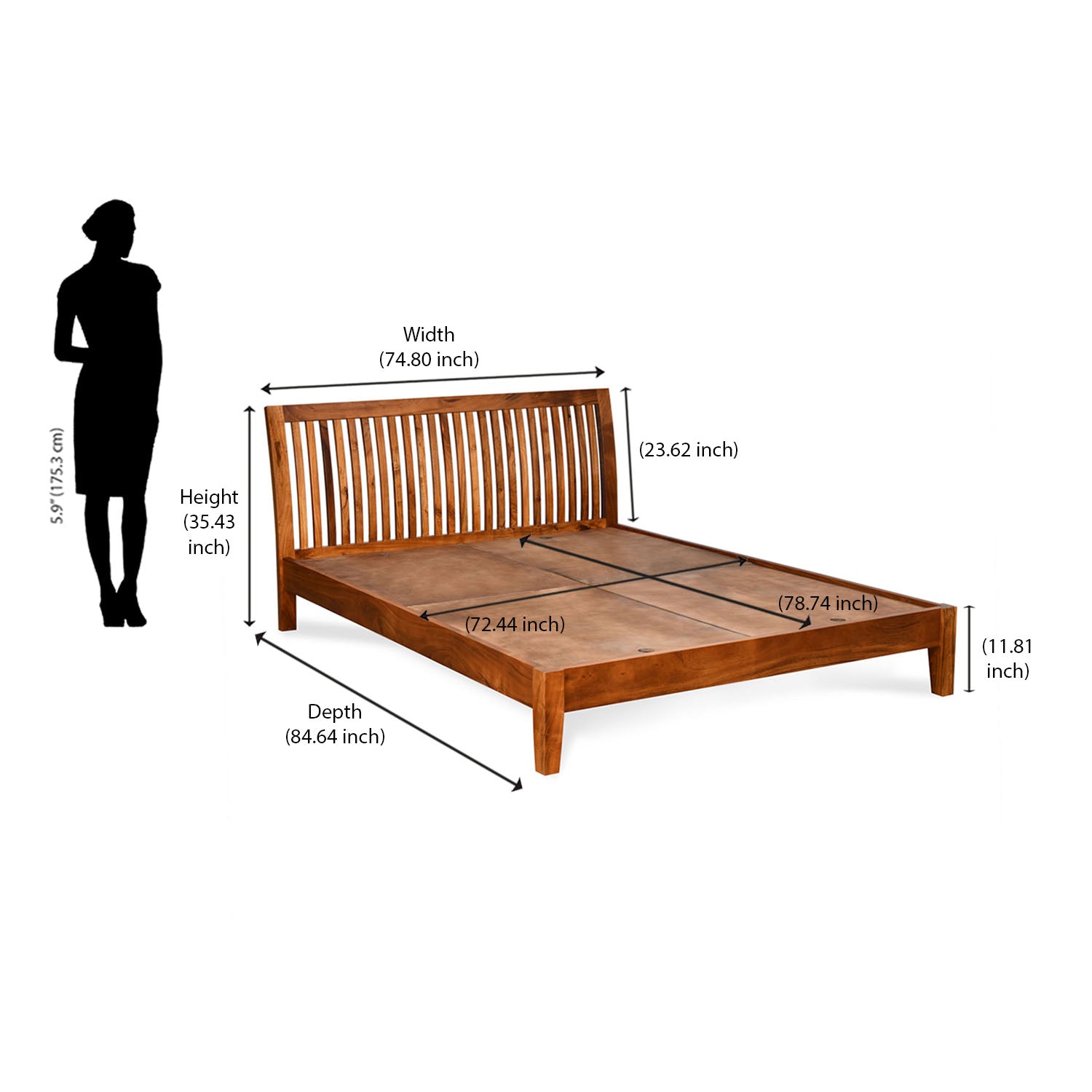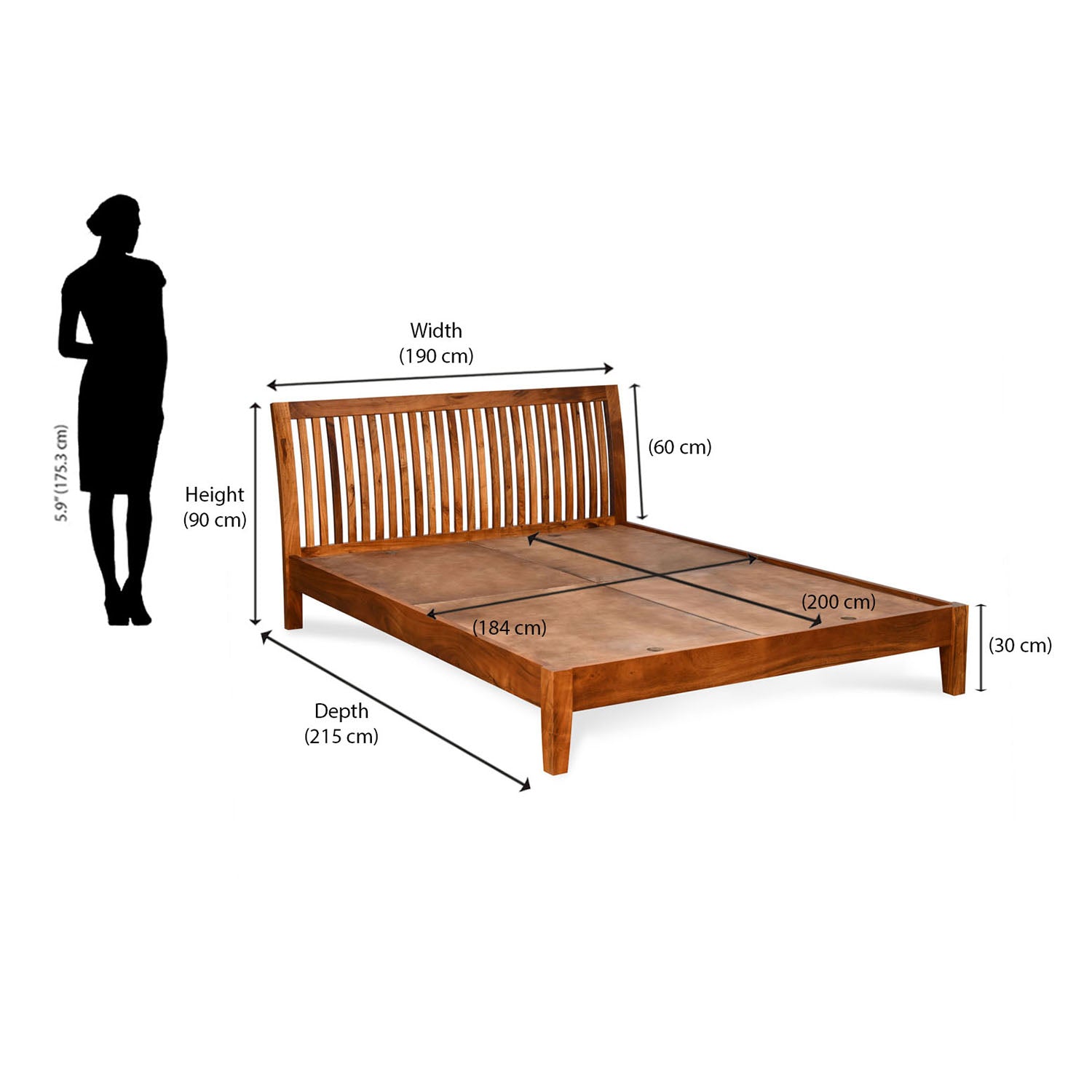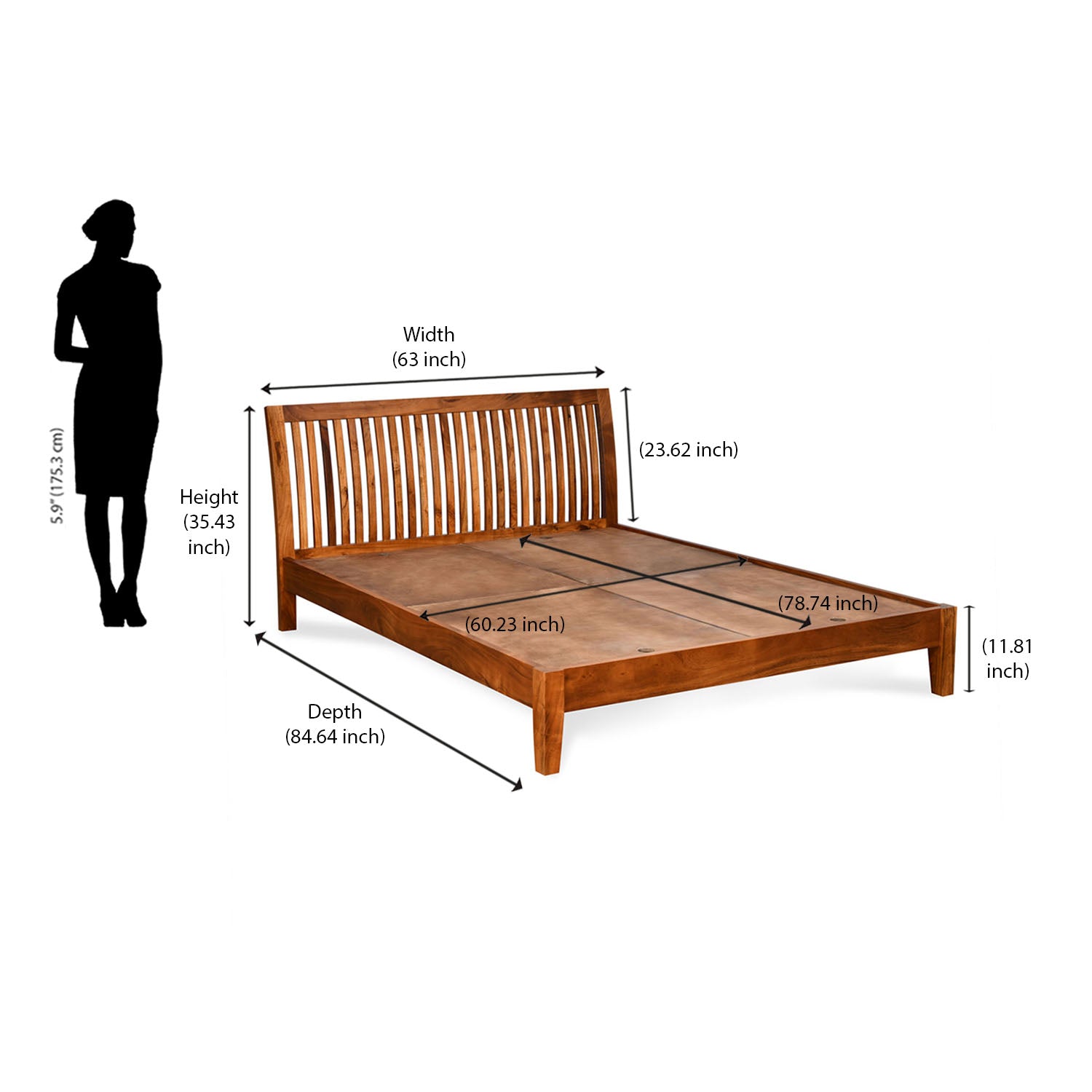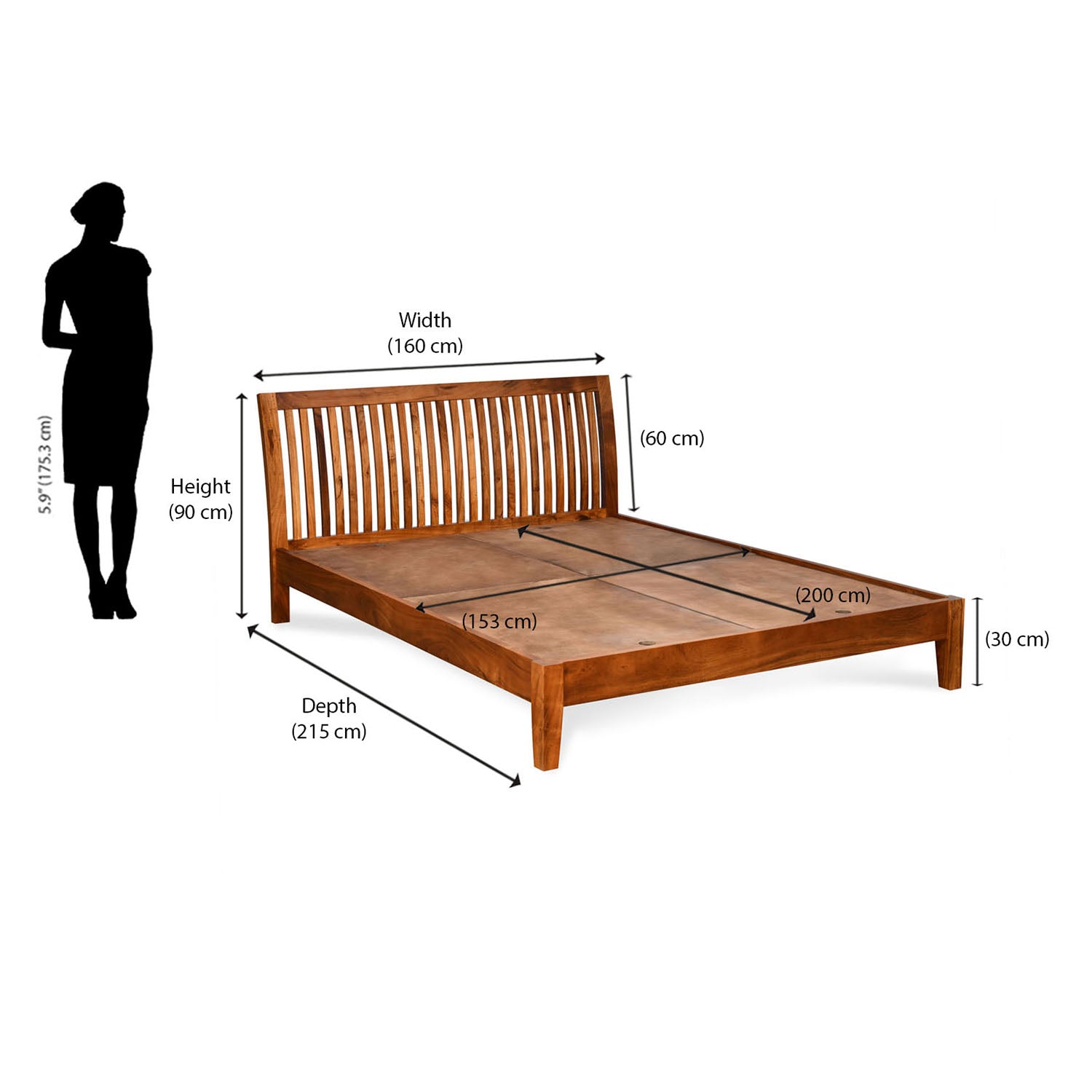 Free Shipping
Easy Emi
Nilkamal Assurance
ACACIA SOLID WOODEN BED
A stylish wooden bed with a honey brown wood tone delivering elegance.
Premium Quality Solid Wooden Bed
Robust, Long-Lasting Construction
Easy to assemble, anti-termite body
MRP. Rs. 46,000
Rs. 26,499
Inclusive of all taxes
Rs. 26,499
You Save Rs. 19,501 (42%)
Pay Day Sale Price is Including of 20% off
Description
Manufacturing Details
Product Dimension :
215 X 190 X 90 CM
Product Dimension :
215 X 160 X 90 CM
This solid wood bed provides an uncompromising mix of durability and modern style, making it the perfect bed for your family and you. The aged and seasoned acacia wood makes it not just a piece of furniture, but a part of your home that'll last generations
The Acacia Bed features clean, minimal lines that complement its warm honey brown wood tone delivering elegance that can blend in with different types of interior decor styles and colors.
The bed features edge-binding on all the corners that reduce the chances of injury, making it ideal for families with kids, pets, and senior members. Meanwhile, its melamine protective finish layer adds to the smoothness of the surface. The wood is chemically treated for borer and has a finishing coating of primer and sealer that helps keep termites and fungus at bay.
Product size: Queen (78 X 60), King (78 X 72)
Weight-bearing capacity: 250-300 kg.
Manufacturer Name:
Nilkamal Limited
Manufacturer Address:
Nilkamal House, Plot No.77/78, 14th Street, MIDC, Andheri (E), Mumbai- 400093.
Country of Origin:
India
FREQUENTLY BOUGHT TOGETHER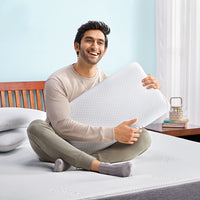 Gel-infused memory foam pillow
Gel-infused memor...
MRP. Rs. 3,999
Rs. 1,999
Inclusive of all taxes
Rs. 1,999
You Save Rs. 2,000 (50%)
Ecoair™ latex mattress
Ecoair™ latex mat...
MRP. Rs. 16,748
Rs. 8,314
Inclusive of all taxes
Rs. 8,314
You Save Rs. 8,434 (50%)
REVIEWS & RATINGS
Good product
Bought this bed through pepperfry. Solid build quality and good value for money.
Exceptional Solid Wood Bed and Impeccable Assembly Service.
I recently purchased (online) a solid wood bed (ACACIA SOLID WOODEN BED) from Doctor Dreams by Nilkamal and I am absolutely thrilled with both the quality of the bed and the outstanding assembly service provided. From start to finish, my experience has been nothing short of exceptional. First and foremost, the solid wood bed itself is a true masterpiece. The craftsmanship is impeccable, and the use of high-quality, solid wood ensures its durability and longevity. The bed's design is both elegant and timeless, effortlessly blending into any bedroom decor. The wood's natural grain and finish give it a warm and inviting look, creating a cozy atmosphere in the room. So don't wait go for it.
Good
Good product and solid wood
KNOW YOUR BED
Convenient Low Height Bed
High-Quality Acacia Wood
Lasting Durable Construction
Mite-Resistant Coating
Premium Quality Wooden Bed
WHY ACACIA SOLID WOODEN BED?
The unrivalled quality
Made using incredibly tough acacia hardwood, the premium-quality Acacia Wooden Bed provides a robust foundation for you to sleep. This bed, available in king and queen sizes, provides enough space for you, your partner, and your children, making it ideal for families that sleep together.
Simple to assemble design
Our sleep specialists ensure comfortable sleeping conditions and relaxing time with every product they design. The Acacia bed, which is heavy and solid, is easy to put together. All you have to do is order the bed, and once it is delivered, we will have the bed assembled in no time.
Advanced termite protection
While most wooden beds succumb to termites, fungus, and borers, the acacia solid wooden bed is resistant to all three. We have chemically treated and coated the wood with primer and sealer for ultimate protection. It also has a smooth melamine finish for further preservation.
CUSTOMER REVIEWS
Read what our customers wake up to with Nilkamal Sleep
Let customers speak for us
Read All Reviews

ACACIA SOLID WOODEN BED
ACACIA SOLID WOODEN BED