35% OFF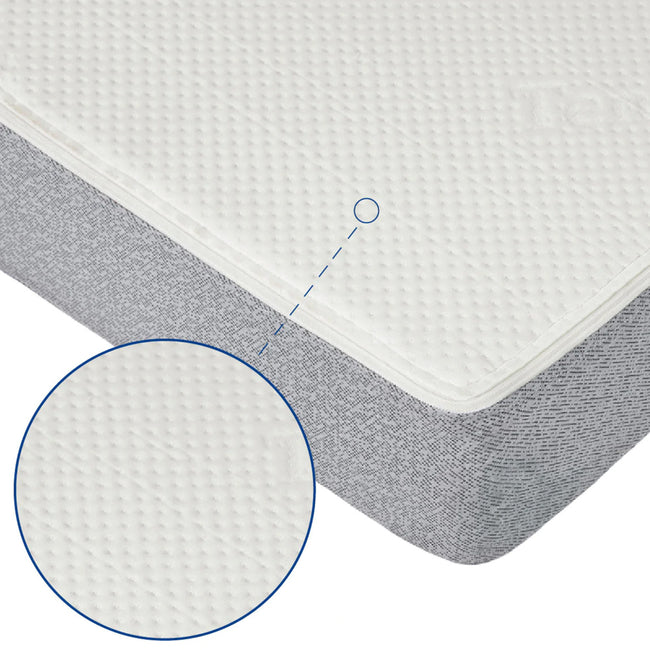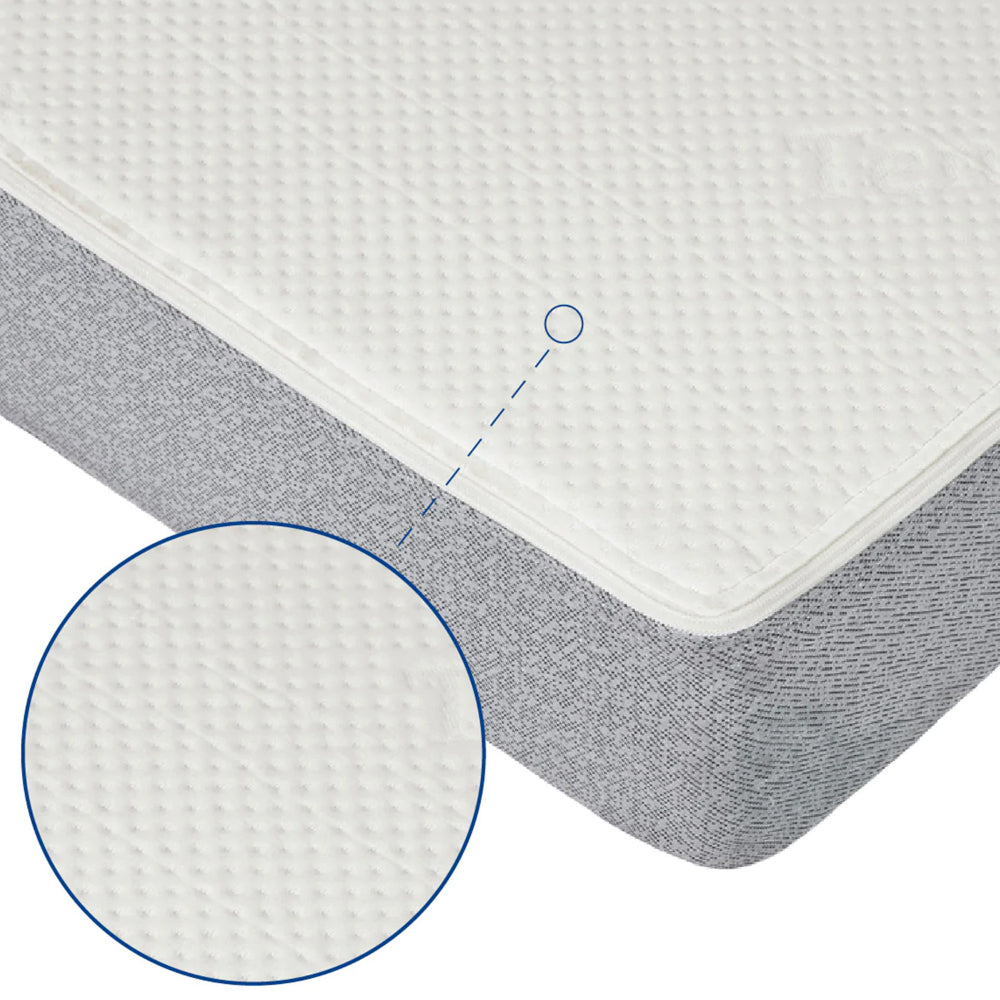 Free Shipping
Easy Emi
Nilkamal Assurance
MAX ICEFOAM® ORTHOPAEDIC MATTRESS
This triple layered orthopaedic mattress is perfect for peaceful sleep
Proprietary ICEFOAM® Orthopaedic mattress
Premium Adjustable Memory Foam Mattress
Highly Cosy & Supportive Pure PU Foam
MRP. Rs. 12,093
Rs. 7,821
Inclusive of all taxes
Rs. 7,821
You Save Rs. 4,272 (35%)
Pay Day Sale Price is Including of 20% off
Description
Manufacturing Details
Product Dimension :
182.9 X 91.4 X 15.2 CM
Product Dimension :
190.5 X 91.4 X 15.2 CM
Product Dimension :
198.1 X 91.4 X 15.2 CM
Product Dimension :
182.9 X 91.4 X 20.3 CM
Product Dimension :
190.5 X 91.4 X 20.3 CM
Product Dimension :
198.1 X 91.4 X 20.3 CM
Product Dimension :
182.9 X 121.9 X 15.2 CM
Product Dimension :
190.5 X 121.9 X 15.2 CM
Product Dimension :
198.1 X 121.9 X 15.2 CM
Product Dimension :
182.9 X 121.9 X 20.3 CM
Product Dimension :
190.5 X 121.9 X 20.3 CM
Product Dimension :
198.1 X 121.9 X 20.3 CM
Product Dimension :
182.9 X 152.4 X 15.2 CM
Product Dimension :
190.5 X 152.4 X 15.2 CM
Product Dimension :
198.1 X 152.4 X 15.2 CM
Product Dimension :
182.9 X 152.4 X 20.3 CM
Product Dimension :
190.5 X 152.4 X 20.3 CM
Product Dimension :
198.12 X 152.4 X 20.32 CM
Product Dimension :
182.9 X 182.9 X 15.2 CM
Product Dimension :
190.5 X 182.9 X 15.2 CM
Product Dimension :
198.1 X 182.9 X 15.2 CM
Product Dimension :
182.9 X 182.9 X 20.3 CM
Product Dimension :
190.5 X 182.9 X 20.3 CM
Product Dimension :
198.12 X 182.8 X 20.32 CM
Product Dimension :
182.9 X 152.4 X 25.4 CM
Product Dimension :
182.9 X 182.9 X 25.4 CM
Product Dimension :
190.5 X 152.4 X 25.4 CM
Product Dimension :
190.5 X 182.9 X 25.4 CM
Product Dimension :
198.1 X 152.4 X 25.4 CM
Product Dimension :
198.1 X 182.9 X 25.4 CM
Product Dimension :
182.9 X 88.9 X 15.2 CM
Product Dimension :
190.5 X 88.9 X 15.2 CM
Product Dimension :
198.1 X 88.9 X 15.2 CM
Product Dimension :
182.9 X 177.8 X 15.2 CM
Product Dimension :
190.5 X 177.8 X 15.2 CM
Product Dimension :
198.1 X 177.8 X 15.2 CM
Product Dimension :
182.9 X 119.4 X 15.2 CM
Product Dimension :
190.5 X 119.4 X 15.2 CM
Product Dimension :
198.1 X 119.4 X 15.2 CM
Product Dimension :
182.9 X 88.9 X 20.3 CM
Product Dimension :
190.5 X 88.9 X 20.3 CM
Product Dimension :
198.1 X 88.9 X 20.3 CM
Product Dimension :
182.9 X 177.8 X 20.3 CM
Product Dimension :
190.5 X 177.8 X 20.3 CM
Product Dimension :
198.1 X 182.9 X 20.3 CM
Product Dimension :
182.9 X 119.4 X 20.3 CM
Product Dimension :
190.5 X 119.4 X 20.3 CM
Product Dimension :
198.1 X 119.4 X 20.3 CM
Product Dimension :
182.9 X 177.8 X 25.4 CM
Product Dimension :
190.5 X 177.8 X 25.4 CM
Product Dimension :
198.1 X 177.8 X 25.4 CM
This three-layered orthopaedic mattress is perfect for peaceful sleep. The top layer of ICEFOAM® keeps the mattress cool, followed by the memory foam which adapts to your body shape and the base is 100% PU foam. The mattress is enveloped in anti-microbial TENCEL fabric, making it resistant to dust mites, fungus and bacteria and the knitted stretchable fabric keeps these layers settled and protected from dust. This state-of-the-art technology comes from India's favourite brand, Nilkamal.

Manufacturer Name:
Nilkamal Limited
Manufacturer Address:
Nilkamal House, Plot No.77/78, 14th Street, MIDC, Andheri (E), Mumbai- 400093.
Country of Origin:
India
FREQUENTLY BOUGHT TOGETHER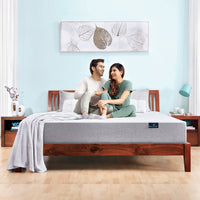 Acacia solid wooden bed
Acacia solid wood...
MRP. Rs. 46,000
Rs. 26,499
Inclusive of all taxes
Rs. 26,499
You Save Rs. 19,501 (42%)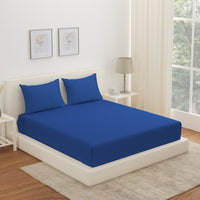 Premium pure cotton fitted bedsheet
Premium pure cott...
MRP. Rs. 2,799
Rs. 1,199
Inclusive of all taxes
Rs. 1,199
You Save Rs. 1,600 (57%)
REVIEWS & RATINGS
The cooling effect is what takes it home!
I've been using this mattress for over a month now. I have no regrets or issues, its the perfect mixture of soft and firm for me.
The cooling effect of the top layer is incredible, I've actually reduced my ac usage since I got it.
Really happy.
Also great pricing.
Excellent matress
Max ice foam mattress is a very comfortable it gives good sleep. I am very much satisfied with this product. I selected this product after searching so many matress of other brands. It is worth the pay and better health after sound sleep. Thank you Nilkamal.
Very Comofort mattress
I was in search of comfortable mattress and searched almost all ecommerce sites and confused. So I decided to place order directly from the manufacturer.I was in two minds before placing an order online without checking. But after receiving the order I'm happy with the mattress as it's not too soft or too hard, it's medium soft and suitable for almost all age groups. Got the mattress delivered in one day and I'm happy for it.
Mattress
I just bought Nilkamal's orthopaedic mattress for the first time. This mattress has a very good quality and gives comfortable experience.
KNOW YOUR MATTRESS
Adjustable Memory Foam
Advanced ICEFOAM® Layer
Cooling Orthopaedic Mattress
Supportive PU Foam
Ultra-Cool Tencel Fabric
WHY MAX ICEFOAM® ORTHOPAEDIC MATTRESS?
INDIA'S FIRST ICEFOAM® MATTRESS
Drift off to sleep naturally with the proprietary ICEFOAM® cooling technology of the Max Mattress. It is a cooling gel memory foam mattress that regulates your body temperature by releasing trapped heat. So, you no longer have to put up with steamy nights. You can go for pure sleep.
COOL AND DUST-RESISTANT TENCEL
The first layer on the Max to come into contact is the soft and cooling Tencel cotton fabric. Its plush, soft-to-the-touch comfort will make you want to sleep for longer. This fabric has the added benefit of being dust and microbe-resistant, keeping you safe and comfy.
3-LAYER FOAM COMFORT SYSTEM
Advanced cooling-gel foam combined with adjustable memory foam and superior pure PU foam transforms your sleeping experience by providing a supportive, adaptable, and temperature-regulated sleeping surface for uninterrupted sleep. This three-layer comfort system makes the Max Mattress one of the most advanced Nilkamal Sleep mattresses.
CUSTOMER REVIEWS
Read what our customers wake up to with Nilkamal Sleep
Let customers speak for us
Read All Reviews
Measure the firmness of your mattress
for a Good Night Sleep
Measure the firmness of your
mattress for a Good Night Sleep
MAX ICEFOAM® ORTHOPAEDIC MATTRESS
MAX ICEFOAM® ORTHOPAEDIC MATTRESS