45% OFF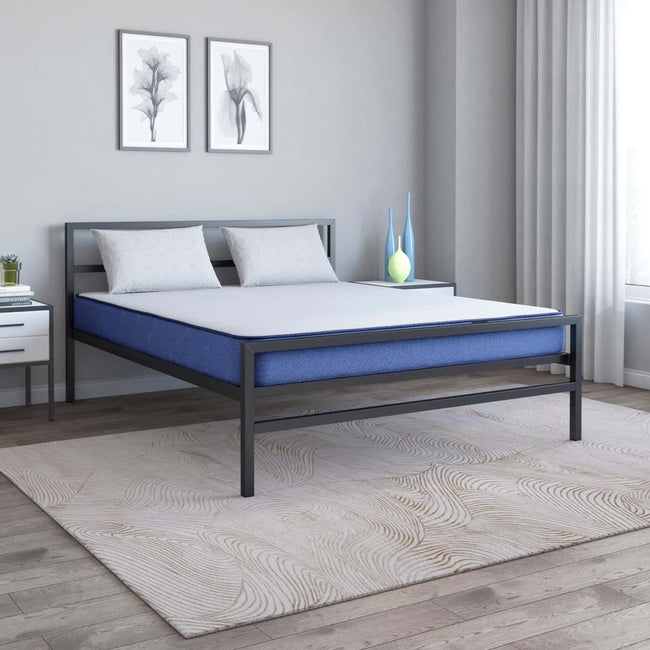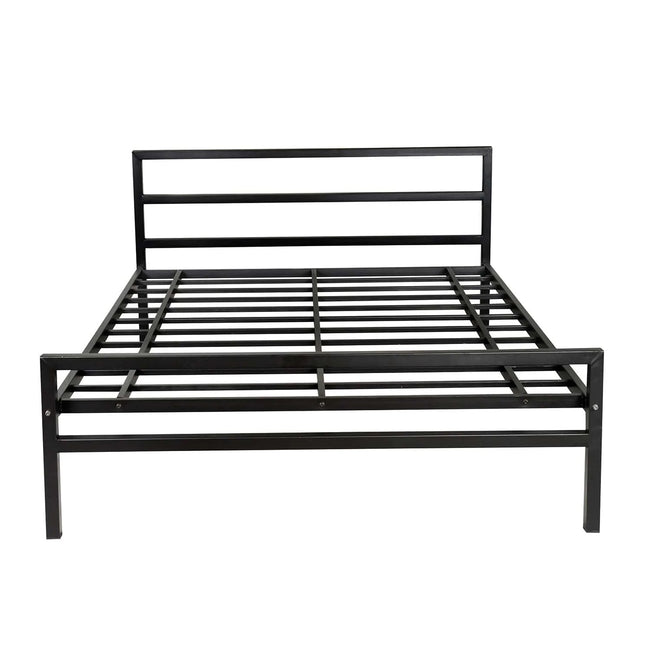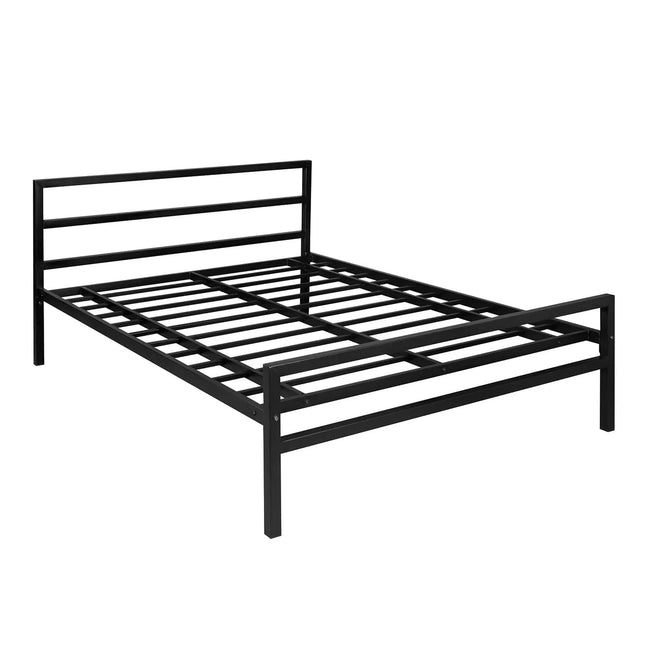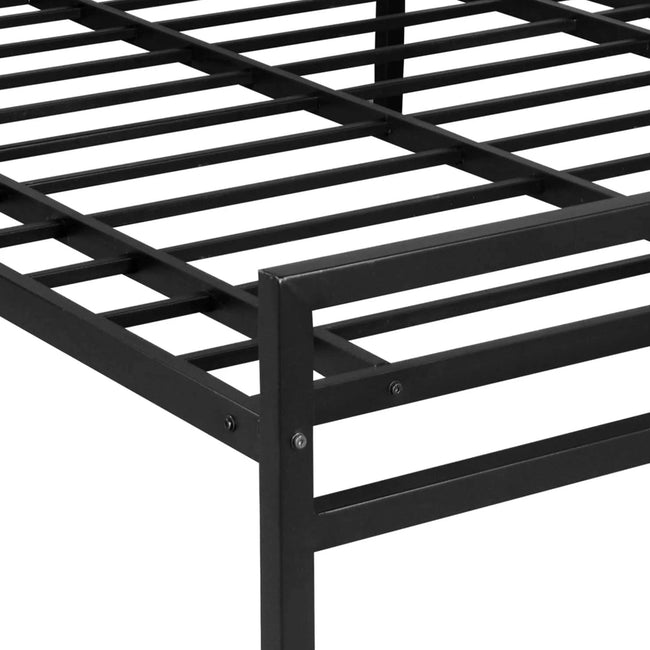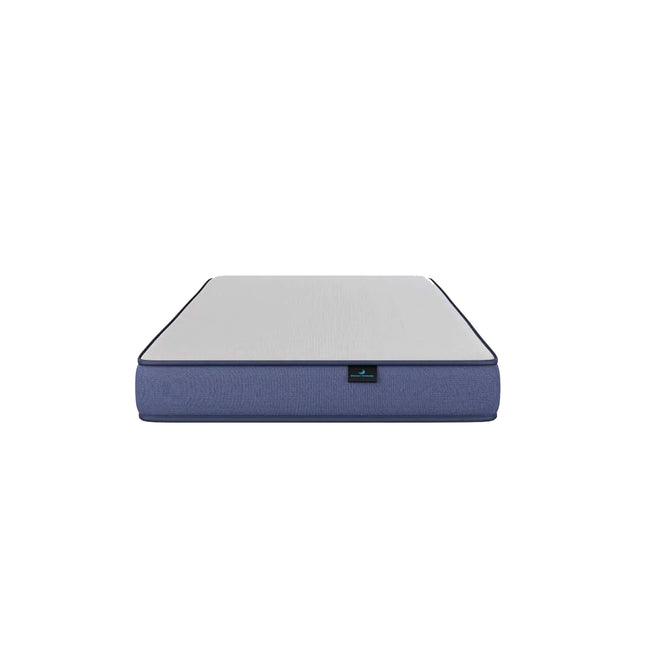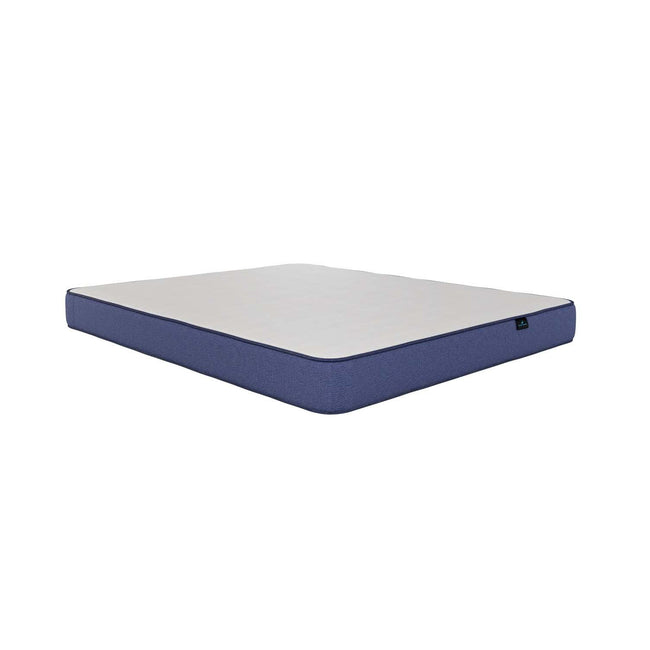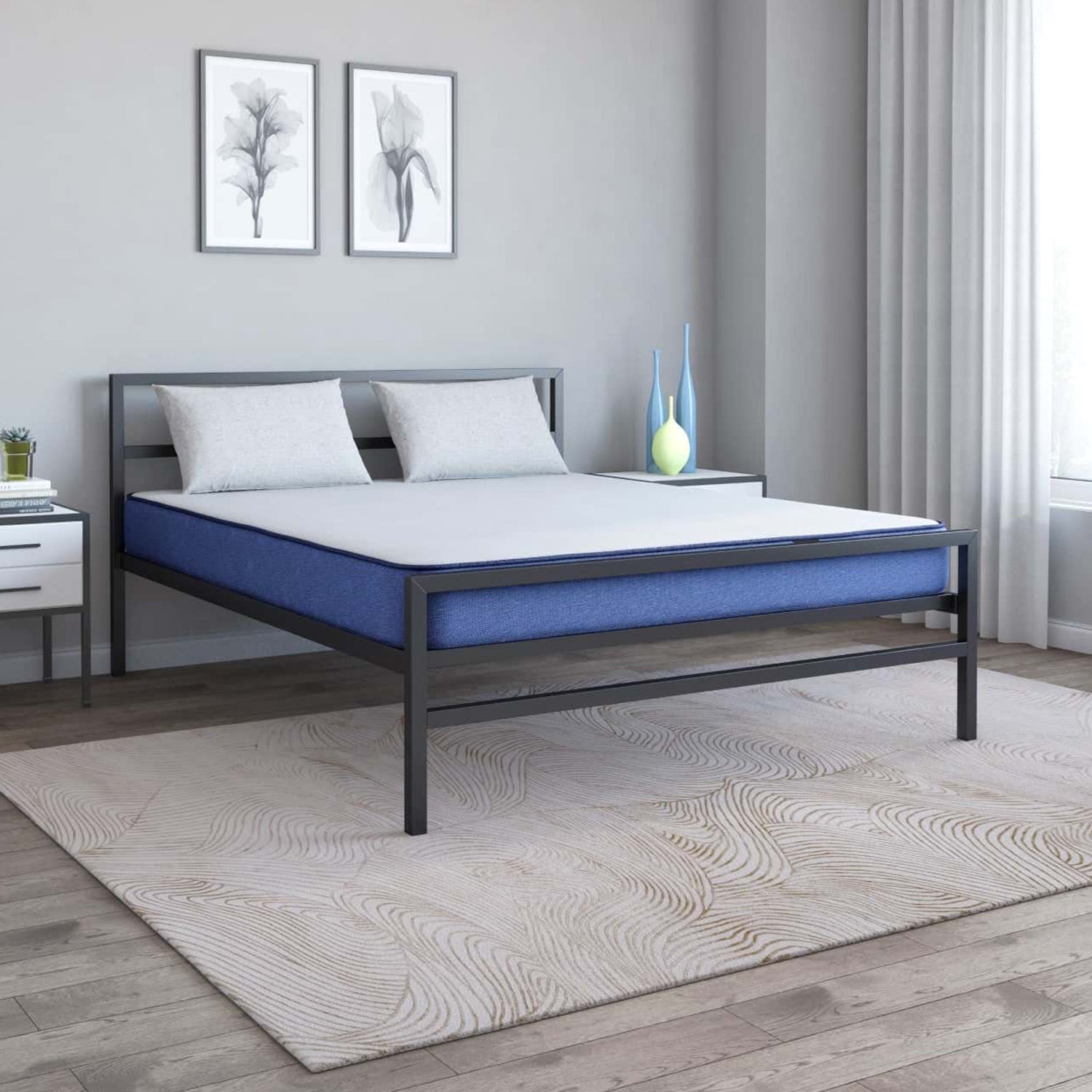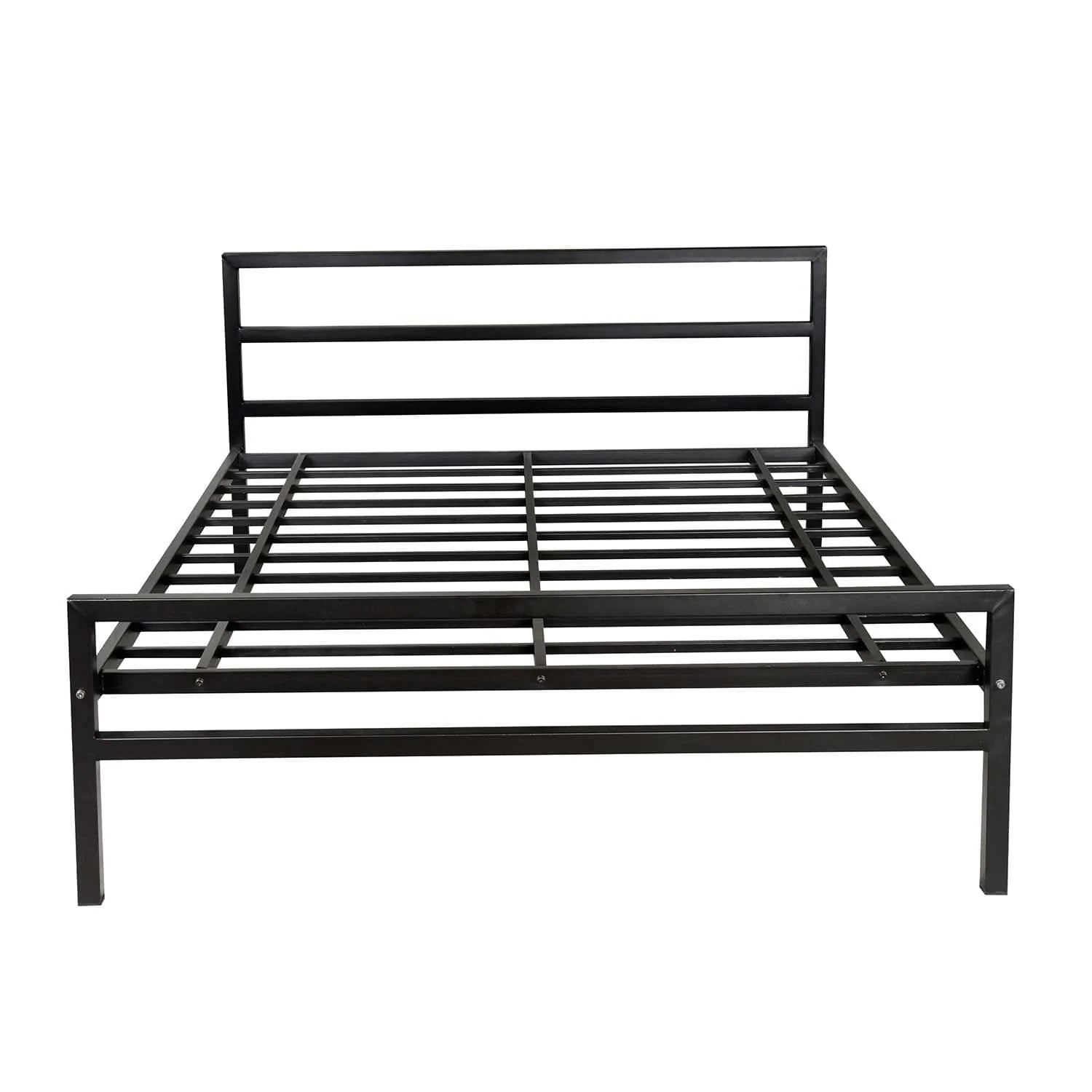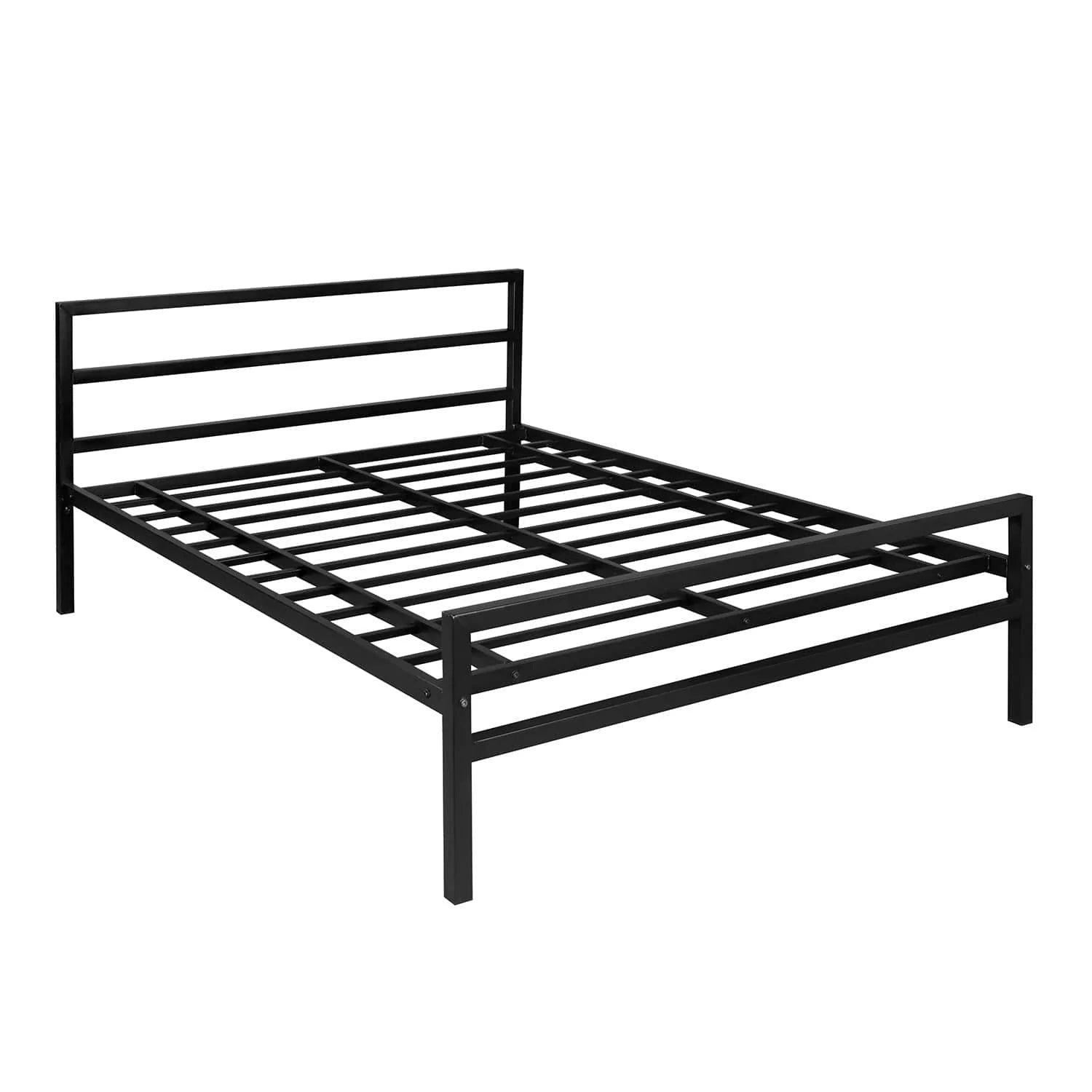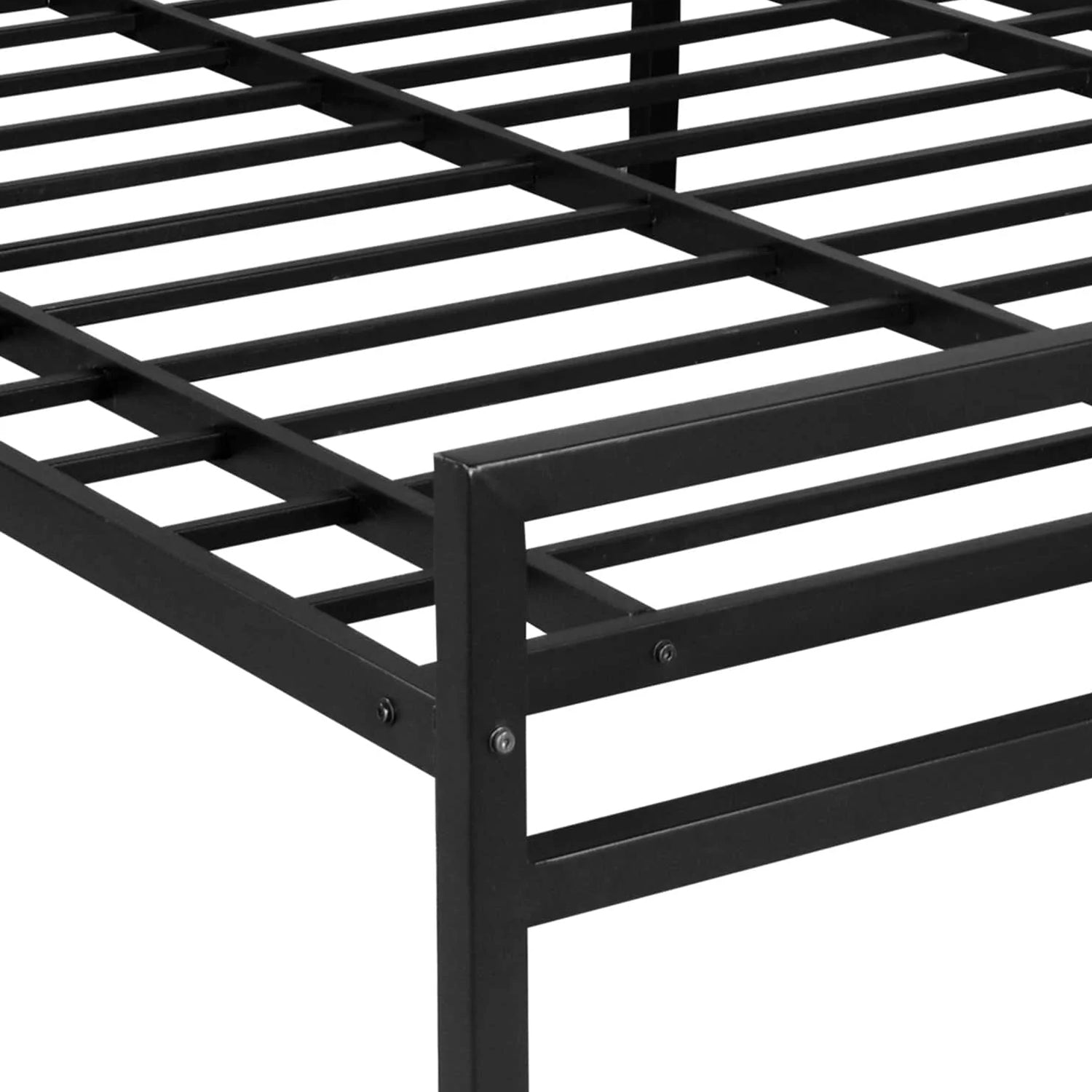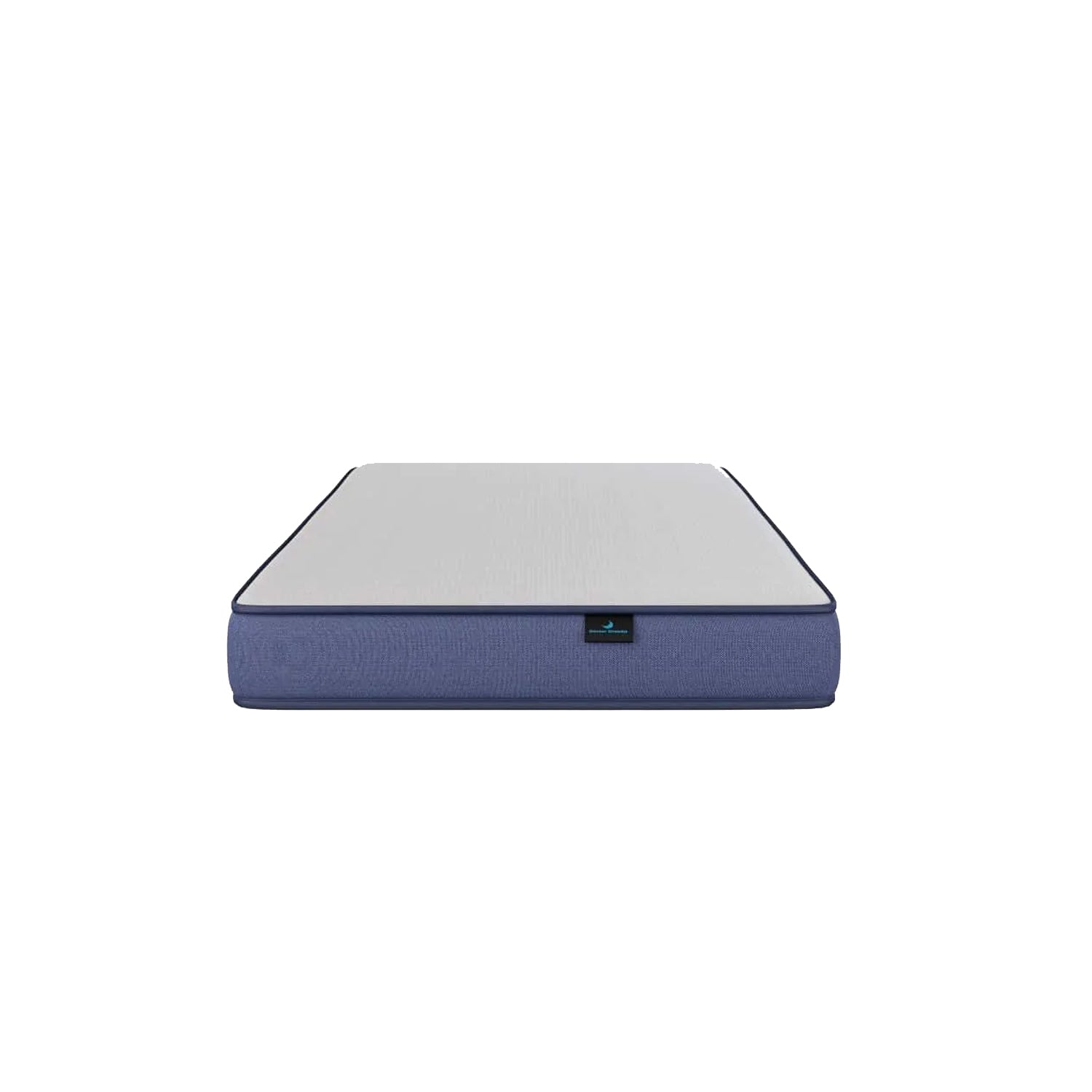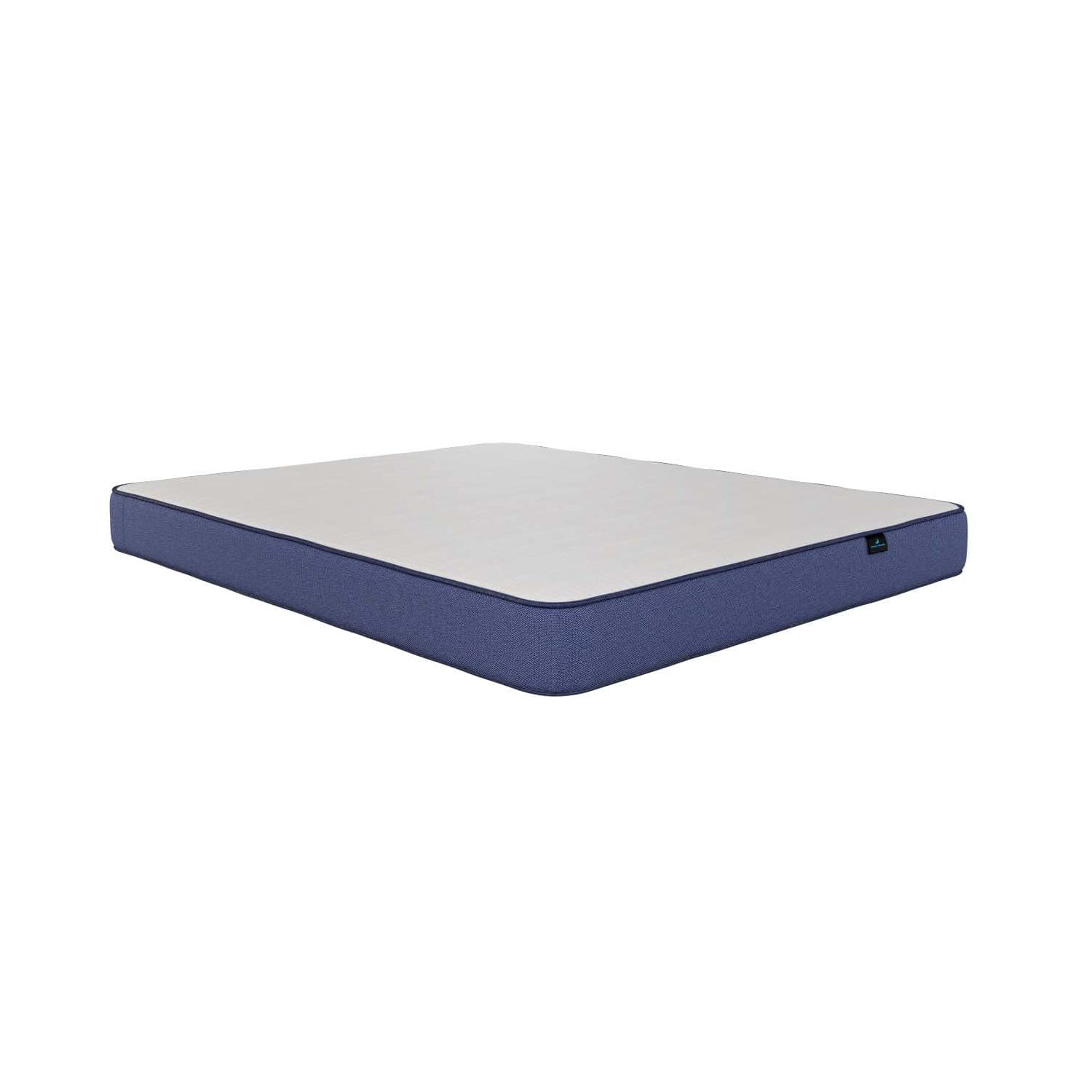 Free Shipping
Easy Emi
Nilkamal Assurance
STRIKER METAL BED (BLACK) + PLUS MATTRESS (KING)
Embrace your loved ones in sleep accentuating feather-like softness
Premium Reinforced Metal King Bed
Twin Layered King Size Bed Mattress
Memory Foam, PU Foam, and Knitted Fabric
MRP. Rs. 48,585
Rs. 26,495
Inclusive of all taxes
Rs. 26,495
You Save Rs. 22,090 (45%)
Pay Day Sale Price is Including of 20% off
Description
Manufacturing Details
This king size metal bed is the perfect piece around which you can create a light, breezy sleeping place for you and your loved ones. A welcome sight after a long day, this metal bed is stylish enough to take centerstage, and understated enough to fit in a corner. Available in black and white colour options, this metal bed looks good, is sturdy and it has been designed to give you a 100% authentically restful Nilkamal Sleep experience.
Of all the metal beds online, what makes the Nilkamal Sleep Striker Bed your best option is that it has such a classic feel. the reinforced, all-metal construction won't creak, wobble or groan under pressure. It won't attract dust and mites like wooden beds. So, no mites, no fungus, no musty smells. Just plenty of clean, refreshing and uninterrupted sleep.
Also, there's plenty of space to stash away things under the bed that might otherwise take up precious storage space in your wardrobes and cabinets. Cleaning doesn't time either. Just take a damp cloth and wipe it down whenever you feel the need. For assembly, simply follow the instructions in the manual or call trained Nilkamal service staff over for assistance.
This twin-layered mattress combines comfort with modern-day convenience. The top layer is memory foam that aligns perfectly with your spine and the base layer is 100% PU Foam that rebounds back to its original shape. This state-of-the-art technology comes from India's favourite brand, Nilkamal.
Manufacturer Name:
Nilkamal Limited
Manufacturer Address:
Nilkamal House, Plot No.77/78, 14th Street, MIDC, Andheri (E), Mumbai- 400093.
Country of Origin:
India
FREQUENTLY BOUGHT TOGETHER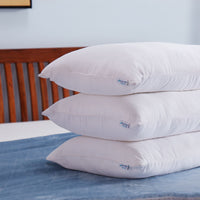 Snuggle pillow
Snuggle pillow
MRP. Rs. 1,599
Rs. 799
Inclusive of all taxes
Rs. 799
You Save Rs. 800 (50%)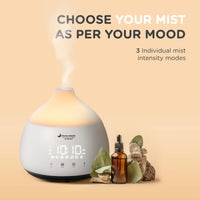 Smart aroma diffuser
Smart aroma diffuser
MRP. Rs. 9,599
Rs. 5,999
Inclusive of all taxes
Rs. 5,999
You Save Rs. 3,600 (37%)
REVIEWS & RATINGS
Worth the money
Easy to assemble.
Sturdy and stable.
Firm and soft mattress. Enjoy using it after a busy and exhausting day.
Thanks
KNOW YOUR COMBO
Economical Bed Mattress Combo
Memory Foam and PU Foam Layers
Minimal and Portable King Bed
Premium Anti-Rust Metal Bed
King Mattress with Dual Support Layers
WHY STRIKER METAL BED & PLUS MATTRESS COMBO?
The practical bedroom combo
Furnish your sleeping quarters with this elegantly minimal king bed-mattress combo from Nilkamal Sleep. Comprising the Plus Mattress and the Striker Metal Bed, this reliable combo ensures you always have a comfy space to get back to when your body craves restful sleep at the end of the day.
The minimalist metal bed
Despite its simple and functional design, the Striker Metal Bed serves as a dependable and long-lasting bed. Its reinforced metal body manages even the heaviest of weights seamlessly without compromising on the aesthetic charm. The Striker bed is as durable as it is visually appealing.
Shape conforming mattress
Comfort your body with the adjustable memory foam mattress that adheres to the contours of your body to make sure your body feels the most comfortable. The plus mattress even takes care of your constantly moving and tossing partner with no disturbance technology, keeping you undisturbed and deeply rested.
CUSTOMER REVIEWS
Read what our customers wake up to with Nilkamal Sleep
Let customers speak for us
Read All Reviews

STRIKER METAL BED (BLACK) + PLUS MATTRESS (KING)
STRIKER METAL BED (BLACK) + PLUS MATTRESS (KING)